State's Apathy: Institutionalised Deliveries Out of Reach for DNTs in Maharashtra
Kavita, who has no idea about who are ASHAs, said that she has never been to a hospital for check-ups during or after pregnancy of her fifth child.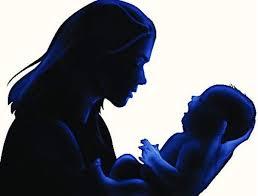 Representational Image. Image Courtesy: Times of India
Pune: Shradha, who has covered her face with a scarf, has been sitting in her bed in a thatched hut for the last two days. She refuses to talk about the death of her baby boy two days ago. The 23-year-old from Bhill tribe (De-notified Tribe) stays at a Bhill hamlet in Alegoan Paga village in Shirur Taluka of Pune.
Chhaya Dharwad, her mother, said, "On her way to the hospital with her husband, she started experiencing extreme pain and they had to return home. Her in-laws and neighbours helped her deliver a baby, but he died after five minutes. They had no contact number of an ASHA (Accredited Social Health Activist) of the area to call an ambulance. We poor people cannot afford private hospitals and ambulances. I had taken her to a private hospital when she used to be at my home in Theur. But here, there are no facilities."
Shradha Sonal Bhalerao's husband works as a labourer at Alegoan Paga. Shradha never received benefits of Janani Shishu Suraksha Yojna—under which pregnant women gets monetary benefits—or of any other schemes for pregnant women. In fact, she has no idea about any such scheme.
Scheme for protected motherhood
Under Pradhan Mantri Surakshit Matrutva Abhiyan, all women including ones from deprived communities are entitled to get antenatal check-ups in the second and third trimesters, regular screenings, management of existing clinical conditions like anaemia, pregnancy-induced hypertension, gestational diabetes, and appropriate counselling. Besides, the scheme also ensures birth planning, complication readiness for each pregnant woman, and special emphasis on early diagnosis, adequate and appropriate management of women with malnutrition. ASHAs and Anganwadi workers are tasked with the job to go to every home, get information about pregnant women and help them avail benefits of the government various schemes.
Kavita Kale, who lives in the same hamlet of Bhilla tribe at Alegoan Paga, delivered fifth kid two months back at home. Kavita, who has no idea about who are ASHAs, said that she has never been to a hospital for check-ups during or after pregnancy of her fifth child. With her five kids and the husband, she stays in thatched hut of 6x6 feet, made up of dried grass. Plastic covers are used to cover the patches from where the water drips in. Like everybody else at the hamlet, she cooks on a chulha with wood outside the house.
She said, "I did not go to hospital as I did not have any pain. I delivered the baby at home only. I had taken my kid to a hospital for vaccination. I don't know the name of the vaccine."
Many women like Shraddha and Kavita, have delivered babies in the past two months at homes without any medication during or after pregnancy at this hamelt. Over 50 families having 250 members stay at this hamlet, which is a little outside the main village. Almost all the women have never been to a hospital during their pregnancies.
Kavita said that when they go to the Grampanchayat office to ask whether they get any facilities like vaccination for kids, they are asked to go and are told that they are not entitled to avail any such facilities.
Sunita Bhosale, a social activist who works for rights of people from the Nomadic and De-notified Tribes (DNT) in Maharashtra, said, "This is not surprising. Go to any Basti (hamlet) of DNTs in any village, their condition will be the same. Large number of DNTs still don't have ID cards like election card, Aadhaar card or ration card. They are not registered anywhere and no wonder ASHAs don't help avail the schemes to the people who don't exist. How do you expect babies and mothers to be healthy without medical help?"
Sunita added that there is another Bhill hamlet in nearby Talegoan village where condition is no different.
Though no census has enumerated population of DNTs in the state, it has approximate 1.5 crore population of 42 various Nomadic and De-Notified tribes. Many tribes have settled down and have better economic conditions, but many of them are living in extreme poverty.
What data says
In Maharashtra, as per National Family Health Survey (NFHS-4), 10% deliveries take place without medical assistance, which means at home. And most of them are from rural areas and those from backward classes. Sixty-one mothers per lakh and 34 babies per 1000 under 5 years of age die every year in the state. Among these deaths, 58.9% are neonatal (till 28 days of birth), including 25% due to pre term birth complications and 11% due to postpartum complications. Non-institutionalised deliveries is one of the major reasons of maternal and infant mortality.
As per a paper published by an AIIMS doctor in Lancet in 2014, 4.56 lakh deaths (mothers and babies) in India can be averted through proper care during labour and delivery.
Sunita says, "Our people who live in extreme poverty have no money or time to go to government hospitals and to find out about schemes. ASHAs should reach such hamlets. Otherwise, condition will remain unchanged."
Dr Archana Patil, director, State Family Welfare Bureau, said, "If women are not getting treated and getting medicines during pregnancy, it is a serious issue. Babies should be delivered at hospitals only. I will look into the matter and ask the District Hospital to arrange treatment for women at this hamlet."
Get the latest reports & analysis with people's perspective on Protests, movements & deep analytical videos, discussions of the current affairs in your Telegram app. Subscribe to NewsClick's Telegram channel & get Real-Time updates on stories, as they get published on our website.
Subscribe Newsclick On Telegram