Where are the Fans? East Bengal, Mohun Bagan and the Waning Passion and Legacy
A robust fan base and enormous popularity had remained the strong point of East Bengal and Mohun Bagan over the years. It made them special in Indian football. In the changing scenario, with the clubs joining the Indian Super League (ISL) and being controlled by investors, the legacy clubs have lost their biggest assets.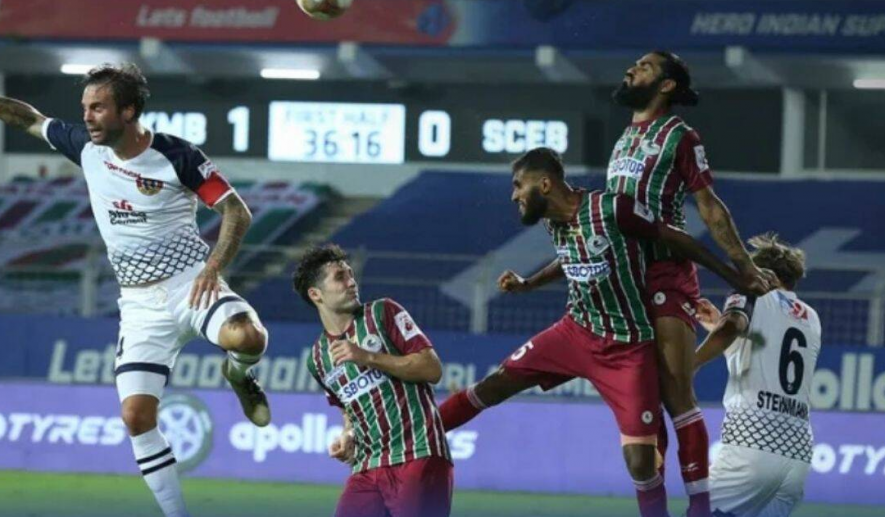 The Mohun Bagan vs East Bengal Kolkata derby, historically, the highlight of the domestic season in India, has become, as far as competitiveness and quality is concerned, a mere shadow of its illustrious past.
In 1961, East Bengal arrived in Bombay (now Mumbai) as hot favourites to lift the Rovers Cup. The star-studded side soon bumped into little known Central Police Lines, Hyderabad, and were routed 1-6. It was East Bengal's biggest defeat in domestic football in the post-Independence era. 
Next day, as the Calcutta (now Kolkata) side were looking for train tickets to return home, they had a visitor at the team hotel. Music maestro SD Burman, a known East Bengal fan, drove in with a crestfallen look on his face. "I can't show my face in public anymore," was all he could say before he slumped into a chair.
Former India star Sukumar Samajpati, who was part of the team, recalls: "Sachin-karta was not even in a position to talk properly. He sat there holding his head for a long time. Later, he spoke to us briefly and left. We all really felt sorry because we realized how deeply hurt he was because of our big defeat against an ordinary side. At the same time, we knew the kind of reception was waiting for us when we arrived back in Kolkata."
Also Read | Exclusive - BCCI's Net Worth Grows to Rs.18,011 Crore: Balance Sheet 2020-21 
Things have changed. Ever since joining the Indian Super League (ISL) in the 2020-21 season, East Bengal, now SC East Bengal, have suffered numerous defeats – several of them by huge margins. This season, they lost 0-3 against arch rivals ATK Mohun Bagan only to concede six goals in the next match. The day after this, Mohun Bagan followed them by losing 1-5 against defending champions Mumbai.
It hardly created a stir; not even among the ardent fans. They probably have accepted the reality. The two Kolkata sides are no more invincible – the reputation they built over the last one hundred years is in shambles. The message is loud and clear – there is no reason to take Mohun Bagan and East Bengal seriously anymore; they can now be beaten on a regular basis. 
The fans may offer counter arguments. But the fact remains the aura surrounding the two clubs has diminished considerably. The day is probably not far when the names of Mohun Bagan and East Bengal would hardly ring a bell among fans. 
A robust fan base and enormous popularity had remained the strong point of the two clubs over the years, it made them special in Indian football. In the changing scenario, this proved to be their chief drawback to an extent. As constant efforts are being made to turn Indian football into a "business model", several stakeholders have suddenly woken up to realize these two clubs could be the golden goose to achieve their goal. Most of them, either businessmen or politicians, were never known for having football as their priority, leave alone the passion involved in running fan-based clubs. 
Joined hands with them are a section of the club officials, who are opportunistic, and largely operate for their own benefits. East Bengal's is a classic example of how the nexus of officials, businessmen and politicians are busy demolishing the name of a premier institution. 
The red and golden brigade officials were the first to raise the banner of revolt against the franchise league along with Mohun Bagan and few other I-League clubs. But when the green and maroon camp deserted the ship, so did East Bengal and launched almost a door-to-door campaign with a begging bowl to rope in investors to play the new league. Finally, they achieved their goal through the state's ruling party and everyone thought the century-old club would live happily thereafter.  
It didn't happen so, because it doesn't happen like that, especially when each stakeholder is looking for personal gains and has little interest in upholding the club's reputation. This season, the club officials revolted against investors because they suddenly found themselves out of all activities, including all club's financial dealings. They delayed the signing of a final agreement with the investors to an extent when the transfer season would almost be over and the investors would be in no position to raise a strong team. One doesn't need to be extraordinarily intelligent to see through the game – a battle won at the cost of the club.
Not that the investors did a brilliant job once they took control of the situation. They complained of lack of time but lack of expertise was their primary problem. Having a sharp mind in business doesn't necessarily mean it would produce equally brilliant results in football too. East Bengal's 2021-22 squad is probably the weakest in history. But those who are investing money are least bothered – it is the brand name of the club that sells in the market; the passion involved could easily be ignored. 
Also Read | Tactical Red Flags as PV Sindhu Loses Again to An Se-young
A former East Bengal legend, who didn't want to be named, told this correspondent: "Watching East Bengal's matches on television is like watching a horror movie. It is not only about results, but who recruited these footballers? On what basis players like Saikhom Singh, Lalrinliana Hnamte, Sarineo Fernandes, Daniel Gomes, Siddhanth Shirodkar and all received East Bengal jerseys? They are good talented youngsters, but incapable of withstanding the pressure of playing in a big team like East Bengal. There should be a thorough probe on whether a coterie is working on players' recruitment." 
The allegations can be dismissed as an exaggeration, but the fact remains that East Bengal have become a laughing stock in the circuit after their hotchpotch backdoor entry in the franchise league through political pressure. If the politicians, including the West Bengal chief minister Mamata Banerjee, bailed them out in search of investors, it wasn't because of their love for the game or the club. East Bengal's millions of fans are also potential voters, it is natural for the politicians to have an eye on them.
East Bengal's horrible show for the second season in succession is also an indication of the way Indian football runs at present or where exactly its focus is. No matter how poor a side is, a club is allowed to continue as long as they can put the money on the table. Minus the promotion or relegation, the performance is irrelevant – once a member is always a member in a closed-door elite group. A weak and meek management in Mohun Bagan and East Bengal is a boon for the national federation too; the eternal bad boys of Indian football have finally been tamed – it should serve as an example for those who dare to stand up and speak. Those who wanted it this way should be happy to note how things are falling in line.
Get the latest reports & analysis with people's perspective on Protests, movements & deep analytical videos, discussions of the current affairs in your Telegram app. Subscribe to NewsClick's Telegram channel & get Real-Time updates on stories, as they get published on our website.
Subscribe Newsclick On Telegram