Who Feels the Pain of the Injured?
India's most prominent sports and entertainment figures have to traverse a long distance to achieve true greatness.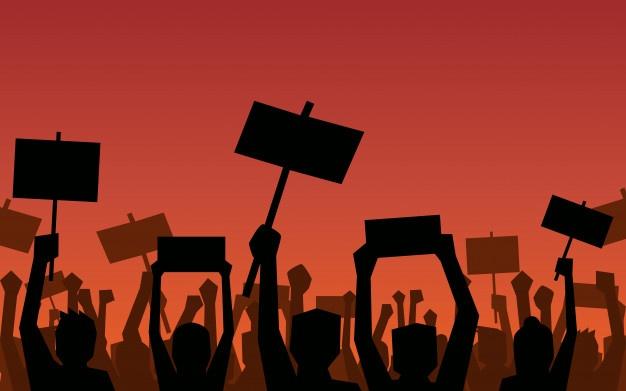 Representational Image. Image Courtesy: Freepik
The racial bias in the American education system came under the scanner recently from an unexpected quarter. The occasion was a series of events to mark the 100th anniversary of an organised massacre of Blacks in Tulsa, Oklahoma, in 1921. Mobs of violent white supremacists had destroyed the prosperous black Greenwood neighbourhood in a well-planned and predetermined manner, many aided and abetted by city officials, who provided arsonists with weapons. Actor-filmmaker Tom Hanks, regarded as an American cultural icon, underlined the conspiracy of silence in the school curriculum around this tragic race massacre in which 300 Black people died, and 10,000 became destitute or homeless.
In his essay, "You Should Learn the Truth about Tulsa Race Massacre", published this month in the New York Times, Hanks unpacks the systematic cover-up of the massacre and other instances of racial bias and discrimination that the school education system papers over. He writes that white teachers and school administrators prioritise white feelings over Black experiences, which helps them omit "volatile" topics and preserve the status quo. Hanks has not limited his focus to the racial bias in the American education system but admits the role of Bollywood in shaping "what is history and what is forgotten".
Have the icons of entertainment in India ever taken a leaf out of Hank's book and searched their soul about the exclusions, discriminations and humiliations rampant in Indian society and their "industry"? For example, forty-two people, most of them Dalit women and children, were killed in the Thanjavur district of Tamil Nadu in 1969 by local landlords. The Kilvenmani massacre took place more than a half-century ago. On its fiftieth anniversary, a series of remembrance events were held across the country, not unlike the events that marked the Tulsa race violence. The Thanjavur killings are said to be the first massacre of their kind in independent India. No perpetrator of this attack ever got punished. The court held that since the alleged attackers belonged to the upper strata of society, it was difficult to believe that they had walked into the village...
Did any anniversary of this organised killing of Dalits (they were fighting for a dignified life by demanding higher wages) find space on the Twitter handles of Indian mahanayaks? Maybe it is asking too much of them, so let us ask for a little. Have icons of the Indian film industry ever questioned the younger stars or their peers when they made objectionable remarks about women, Dalits or any other group? Do they reprimand them for loaded comments about marginalised people or identities?
In a recent viral video, film star Randeep Hooda is seen making insulting, casteist and sexist remarks about BSP leader Mayawati at an event held years ago. Yuvika Chaudhary and Munmun Datta, both well-known TV actors, made casteist comments in their videos too. FIRs were filed against them in various police stations (and they apologised). However, these actors hardly got the rap from the seniors in their industry. And they are not alone in issuing disparaging statements about non-elite classes and castes. Bollywood heroes Salman Khan and Shilpa Shetty were in legal soup after making casteist remarks.
Their words carry weight, but the top guns of the entertainment industry neither condemn such utterances nor expose how there is no end to caste-based discrimination and gender-based oppression in a country that boasts of "vasudhaiv kutumbakam". Is their refusal to condemn such behaviour a reflection of the double standards that prevail across Indian society? Is it that like many of us, these celebrities have no qualms in wearing their moral relativism on their sleeves? The stark fact is that a significant section of citizens is condemned to live in subhuman conditions, but that does not concern the well-off, famous and elites of Indian society, which includes the icons of our television and film industries.
The silence over social issues or "volatile" subjects is nothing but a tool to maintain the status quo. This tendency is not limited to the entertainment industry. The top names in the arena of sports are no exception. Wasim Jaffer, a former opening batsman who played 31 tests for India, resigned as the head coach of the Uttarakhand team citing "interference and bias".
A contemporary of Sachin Tendulkar, Jaffer played national cricket for around a decade before he switched to coaching. He was at the centre of a controversy when an Uttarakhand Cricket Association official made unsubstantiated allegations that he was making religion-based selections to the team. It surprised cricket fans that (barring Anil Kumble) none of Jaffer's leading contemporaries, who had played with him for years, praised him for his professional attitude and flair at the game, and who also knew him personally, bothered to express solidarity. If they could not take a stand about their colleague, a position on social issues is highly unlikely.
Or consider the Indian Premier League matches played in April when the Covid-19 pandemic was wreaking havoc. People were dying on the streets, at home, and outside hospitals from want of beds or medical oxygen that month and the next. A broad spectrum of civil society organisations questioned the decision to hold these matches, but the matches continued, without protest. Only when team players and workers started falling sick were the games postponed. During all these developments, most of the cricketing greats of India preferred to keep their mouths shut.
Our decorated figures from the sports and entertainment world have to traverse a long distance to achieve true greatness. The English football team has decided that during this Euro 2020 season it will "take the knee" to oppose institutionalised racism and declare its unequivocal support to minority rights. Their resolve did not fade even when a section of the audience booed and jeered at them during a friendly match with Austria. Their manager said the team is "more determined than ever". Perhaps the Indian team can find its icons—from anywhere in the world—and do better next time.
The author is a freelance journalist. The views are personal.
Get the latest reports & analysis with people's perspective on Protests, movements & deep analytical videos, discussions of the current affairs in your Telegram app. Subscribe to NewsClick's Telegram channel & get Real-Time updates on stories, as they get published on our website.
Subscribe Newsclick On Telegram