Why Access to Healthcare is a Bigger Problem Than Quality in India
Even as a new study funded by the Bill & Melinda Gates Foundation seeks to push the health insurance model, experts term the 'quality' aspect as questionable.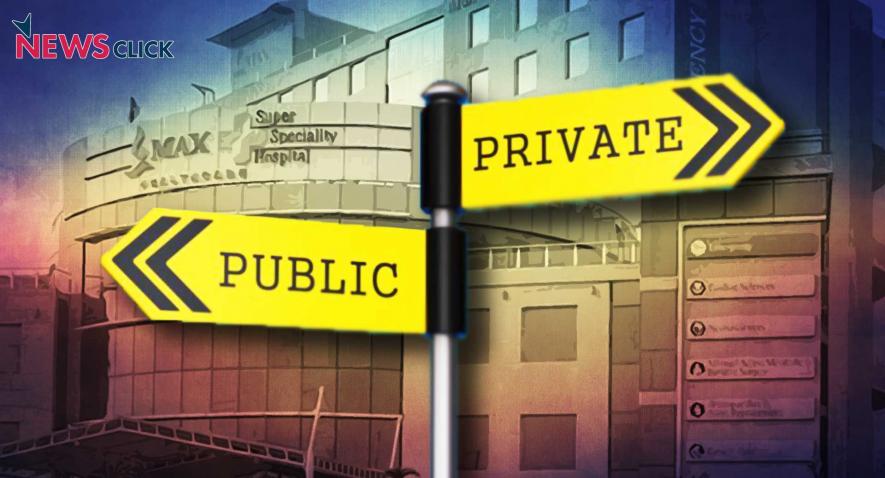 A new study — published in the medical journal, The Lancet — claims that more Indians die due to poor quality of healthcare rather than due to access to healthcare.
The study analyses "amenable deaths" — deaths that could have been averted by healthcare after a condition occurred — in 137 low-income and middle-income countries (LMICs), using data from the 2016 Global Burden of Disease study.
It estimates that more than 2.4 million people died in India in 2016 due to conditions that could have been treated by healthcare — the highest number of "amenable deaths" among the countries studied.
Of this, nearly 1.6 million people — 66% — died of poor quality of the healthcare services received while 838,000 people died due to non-utilisation of healthcare services, the study says.
Citing the example of the Janani Suraksha Yojana scheme, it says: "In low-income countries, evidence is emerging that expanding health care coverage does not necessarily result in better outcomes, even for conditions highly amenable to medical care. A large programme called Janani Suraksha Yojana, that was set up 13 years ago in India, has provided cash incentives for women to deliver their children in health facilities and has increased coverage of facility births for more than 50 million women, but these incentives have not improved maternal or newborn survival."
The example cited above also shows that the study seems to be conflating "access" with "coverage", but more on that in a bit.
Globally, in LMICs, around 8.6 million deaths have been counted as amenable — of which 5 million were because of poor quality, while the rest were due to lack of access, it says. The study was first reported by IndiaSpend.
But this study — funded by the Bill & Melinda Gates Foundation — and its formulation that access is no longer the main problem contradicts the plethora of reports and surveys from across India that make it clear that access to health services is still very poor.
Significantly, this research was undertaken in the context of the Universal Health Coverage (UHC) — basically meaning health insurance — which is being aggressively pushed in developing countries by international financial institutions like the World Bank and international health agencies like the World Health Organisation.
The idea behind UHC is to reduce the financial burden on the people for accessing health services in these countries — where publicly funded healthcare services are being dismantled (by these same international financial institutions pushing UHC) and where rapid privatisation and corporatisation of the medical and healthcare ecosystem is taking place.
Obviously, privatisation of public health services means that the costs of accessing health services have escalated or are escalating — since private companies work with the overriding aim of maximising profit, and health is big business in developing nations given the huge size of the potential market due to the population.
For instance, the Indian healthcare market was valued at $100 billion in 2016, and is expected to grow to $280 billion by 2020.
But if the vast majority of consumers or potential consumers — citizens of these countries, in other words — are unable to afford the health services in the first place, then the market will fail.
So, obviously, they need financial insurance schemes (to be dispensed by private insurance companies, of course) to make sure that even the poorest people are spurred to use these expensive services in the first place.
The point that this study makes is that UHC, despite improved coverage and reduced financial risk, does not reduce mortality and morbidity on its own — because coverage of healthcare services by insurance does not guarantee the quality of the services.
"The central role of quality is not yet sufficiently recognised in the global discourse on UHC and is underappreciated in many countries," the report says.
So, access is no longer the primary concern, but the focus ought to shift to "improving health system quality" if the UHC is to succeed.
This is especially relevant for India given that the Narendra Modi government has announced the much-vaunted health insurance scheme — the Ayushman Bharat-National Health Protection Scheme, which is set to be rolled out by the end of this month.
But what do we mean by access to healthcare?
Access includes affordability, availability as well as quality. It means that people — irrespective of their economic status or geographical location in a country — are able to easily afford healthcare services that are effective. For example, take the National Health Service (NHS) of the United Kingdom.
If access was no longer the primary issue — then 50.6 million people in India would not have been pushed below the poverty line due to out-of-pocket spending on healthcare between 2004 and 2014.
Of course, quality matters — but quality is a function of funding and resources. The more you spend on improving your healthcare infrastructure, training the healthcare providers, getting the latest technology, and expanding the network of hospitals and dispensaries and primary health centres — the better the quality of the healthcare services will get.
But India remains among the lowest spenders on health — our spending on public health is just around 1.3% of our GDP, much below the global average of 6%. Even the WHO recommends public health spending of at least 5% of GDP.
So, of course, India's public health system is in shambles. And the private services — while being unaffordable — are riddled with profiteering malpractices, from overcharging to unnecessary procedures imposed upon people to general apathy that has cost lives.
But it is wrong to say that access is no longer the main issue, as experts that Newsclick spoke to pointed out — while making it appear that UHC takes care of access and the big question now is about quality, as this study does.
For example, data from the National Health Profile 2017 showed — there is only ONE government allopathic doctor for every 10,189 people, ONE government hospital bed for every 2,046 people and ONE state-run hospital for every 90,343 people. In fact, the study said India has a little over 1 million allopathic doctors for 1.3 billion people — of which just about 10% work in the public health sector.
Speaking to Newsclick, Dr Amit Sengupta of the Jan Swasthya Abhiyan (People's Health Movement), said, "There are enough reports from the ground showing that people do not have access to healthcare services. Just take a look at the National Family Health Survey (NFHS) data or even the National Sample Survey Office (NSSO) data."
"As for private services, the private does not exist in places where the public does not exist. Private companies only go where they can make money. So in remote, backward and/or underserved areas, the private parties have no incentive to operate. There is a large number of regions where both public and private facilities do not exist, so there are no services to be accessed," he said.
"On the one hand, there are not enough public hospitals, and most of the public healthcare system does not function properly because of lack of investment by the government. But in the private system people have to pay through their teeth and thus, are unable to access. And quality is extremely questionable."
He added, "The study says that access is the biggest problem only in African countries at this point, whereas in South Asian countries like India the issue is quality of services, which is not true."
As for the Ayushman Bharat health insurance scheme, in particular — and government-funded health insurance schemes in general, in place of government-funded health services — Newsclick has pointed out again and again about how it is not the answer to India's healthcare needs.
Also read: Ayushman Bharat is Not the Answer to India's Health Needs
There are numerous documented instances and reports showing that the existing government-run insurance schemes in the past have not only ended up increasing people's out-of-pocket expenditure but they actually lead private hospitals to over-diagnose and impose unnecessary procedures to extract as much money as they can get through the insurance scheme.
Even a recent report by the Parliamentary Standing Committee on Health and Family Welfare pointed out that the Ayushman Bharat — aiming to provide insurance cover of up to Rs. 5 lakh per family per year for 10 crore households (approximately 50 crore beneficiaries) for secondary and tertiary care hospitalisation — is not a "step forward" from the existing insurance schemes.
Then, of course, there is the basic problem that insurance schemes in general, and Ayushman Bharat in particular, cover only secondary and tertiary care hospitalisation (inpatient care), even though the majority of health expenditure takes place on primary or preventive care.
Also read: Ayushman Bharat Health Insurance Will Not Give Indians Freedom from Ill-health
As health economist Indranil Mukherjee had told Newsclick earlier, "Out of Rs. 100 spent from people's pockets on healthcare services, say, 60 per cent is on outpatient and preventive care, while only around 40 per cent is on inpatient care or hospitalisation."
Besides, it is widely acknowledged that strong primary care is the foundation of a strong public healthcare system.
India already has nefarious designs accompanying the Ayushman Bharat scheme, such as the National Health Stack.
By trying to shift the focus of the healthcare discourse to "quality" from the still persistent and worsening question of "access", studies like the one discussed above support and even justify the UHC/insurance model — even while appearing to highlight its limitations.
Get the latest reports & analysis with people's perspective on Protests, movements & deep analytical videos, discussions of the current affairs in your Telegram app. Subscribe to NewsClick's Telegram channel & get Real-Time updates on stories, as they get published on our website.
Subscribe Newsclick On Telegram