Aishwarya Pissay's World Title and the Reality of Motorsport's Gender Bias
Aishwarya Pissay's 2019 FIM Bajas World Cup victory is being viewed through two divergent lenses, that of adulation and another of criticism. The truth, though, lies in the middle. Her path was fraught with challenges, discrimination and negligence, problems that refuse to abate for women in motorsport across the world, even at the upper echelons.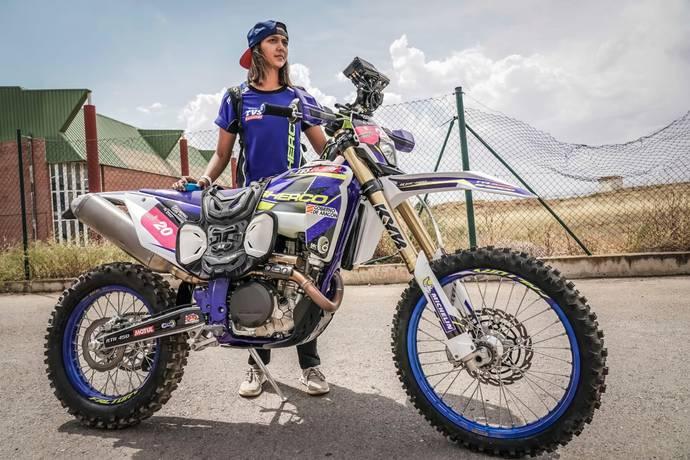 Aishwarya Pissay wants to use her status as the FIM Bajas World Cup champion to inspire young girls to pick up racing in India and pursue it in a professional manner, targeting the global stage.
Since last week, Indian motorsport is abuzz, revving in high spirits rather, celebrating Aishwarya Pissay's victory at the 2019 FIM Bajas World Cup. Pissay's triumphant tale has several narratives, and in all of them her perseverance in a sport not kind to women has been brought to the forefront.
Granted her triumph in the Bajas World Cup came about due to, what has been spoken of by some critics, a technicality. Then again, the lack of depth in competition in the women's field of an official FIM World Cup doesn't belittle the 24-year-old Bengaluru rider's achievement, but highlights the plight of women in racing. 
Read More | Indian Cricket Adopts Anti Doping Measures | On the Ball
Pissay just had to ensure she endured and finished the four rallies of the Bajas championship to win the five-rider women's field since the others didn't compete in all the rounds. She won the world title — the first Indian to win a global motorsport crown — almost by default. Pissay won the first round of the Bajas championship in Dubai being the only woman in the field. In subsequent rounds, she finished behind the other riders but had the luxury from the first-round points to sail through.
However, surviving the Bajas, over tough terrain in events spanning two days, is no mean feat. And, it is definitely not Pissay's fault that her competitors didn't have the backing to compete in all the rounds. She managed to wrest sponsor support, from her team, TVS (which supports her in the national circuit), and numerous other backers (for her international sojourns), thanks, in equal measure, to her perseverance in boardrooms. 
The business of  motorsport is such that titles, they say, are won or lost in boardrooms, and the most successful riders and drivers, invariably, would possess great business acumen and a sixth sense for sniffing out and attracting sponsors.
The Gender Divide
Being a woman in a male-dominated arena — motorsport in every essence is a man's world — makes it all the more difficult. That explains the lack of participation in the women's championships at the Bajas World Cup. In fact, the higher-tiered FIM Women's World Cross Country Championships has just four riders in the field, while the Dakar Rally in January this year saw 10 female participants out of 534 racers across various disciplines. 
The governing bodies of motorsport in the world — the Fédération Internationale de Motocyclisme (FIM) in the case of two wheelers and Fédération Internationale de l'Automobile (FIA) for four-wheelers — claim the sport is gender neutral. However, the neutrality doesn't guarantee talented women coming through the system with ease. The fact remains that the framework for women in the money-driven field is lopsided. 
Read More | Hima Das' Gold Medals and the Need for a Realistic Perspective
The women's commissions in the FIM and the FIA (with most members being pioneering women in racing and rallying), and the increased presence of women in the upper echelons of the governing bodies and teams, have initiated some semblance of action to correct the demography. But racers as well as stakeholders all concur that it is going to take a lot of time before women make their presence felt in motorsport in significant numbers.
Pissay's triumph, though technically won in a small and average field, deserves credit and all the accolades while considering the factors undermining women in motorsport. We are talking about a rider coming out of a country which has very poor framework in place for even the men to venture out and race on the global stage, forget women. India has a long list of drivers and riders including Gaurav Gill (multiple national and Asia Pacific rally champion), CS Santosh (first Indian to ride in Dakar), and many others who have either wilted or struggled to take flight. (Santosh, by the way, took part in one round of the Bajas World Cup, finishing 10th overall in Aragon, Spain.) 
Then again, women struggling to plant their feet firmly in racing is not a problem unique to India, a motorsport backwater by all measures. Women riders and drivers in Europe and the Americas, where established racing series and championships are a week in week out affair, also struggle. Pissay's triumph should be used to highlight that inequality in motorsport more than anything else.
When Newsclick caught up with Pissay, she narrated her "self-made" journey and experiences. She considers herself lucky to have received support from people and entities who understand motorsport and what it takes to succeed. That kind of aligning of variables is pretty rare in motorsport, and we are not just talking about women.
Read More | International Cricket Establishment's Anti Expansion Drive, An Inside Story
"At the start of my racing, when I expressed determination to pursue it as a career, all were surprised," said Pissay. "I am not just talking about my family or immediate circle. Even in racing circles, everyone was skeptical, as obtaining the support and funding for pursuing it at a professional level is very difficult in India. They suggested I make it a hobby rather. I never had any backing from my family, either, who had no background in racing to start with, nor they had the resources to help me financially. With my victories, and the training and moulding I received after joining the TVS programme, things picked up."
The biggest difference, a morale-boosting one that too, was the transition from racing against men in the national road racing championships, to being part of an all-women series. "In 2016, I was the only woman on the grid at the nationals. Now, we have a all-women grid and the platform it provides makes a huge difference. The case, more or less, remains the same across the world. The challenges women face are the same. Most of my competitors in rallies abroad are happy with the backing they get in their countries, but then it is still dominated by men, and women coming through are just a small percentage."
While Pissay illustrated the personal conviction and focus that pushed her forward, senior motosport officials in India presented the variables that hinder women racers in the country, including social pressures.
"We do have a national two-wheeler racing championships for women in India, and since it is supported by TVS, the riders get a lot of subsidies to race," said Amit Arora, a member of the FMSCI (Federation of Motorsports Clubs of India) two-wheeler racing commission as well as the FIM Circuit Racing Commission.
"So, financing their racing careers, at least at the national level, is not a problem for the women and girls who come in," added Arora. "When we start a typical season, we would have around 14 racers on the grid. By the time the season hits midway point, the field would dwindle to eight or so."
Arora specified a rather absurd reason for the attrition. "One or two novice riders would invariably crash in the earlier rounds, break their collar bone or arm or something, which is common in two-wheeler racing," he elaborated. "Then, a few others would pull out citing their parents are putting pressure as they are worried about injuries and physical damage that would affect their prospects for marriage!"
Read More | Lunch at Mohammedan Sporting, Dessert with East Bengal
Marriage proposal is, undeniably, a hot factor to take into account for a budding Indian woman racer [sarcasm intended]. Arora insisted that social pressures are there for riders abroad too, though degrees and situations vary from country to country.
For instance in Britain, a traditional hotbed for motorsport, the ratio of under-16 boys to girls taking up karting was 14:1 in 2018. Now, we all know the math involved in sport. The wider the catchment base for talent, the better and larger the number of athletes coming up the ladder. In motorsport, where finances and other factors at play are much more than say an Olympic discipline, the attrition rate is much higher. 
To make matters worse — as all the women racers campaigning hard to attract more girls to take up motorsport agree — a parent is more likely to take a son for karting or junior biking than a daughter, who would be coerced into taking up tennis or swimming or other sports where female role models are aplenty, and are part of the mainstream social fabric.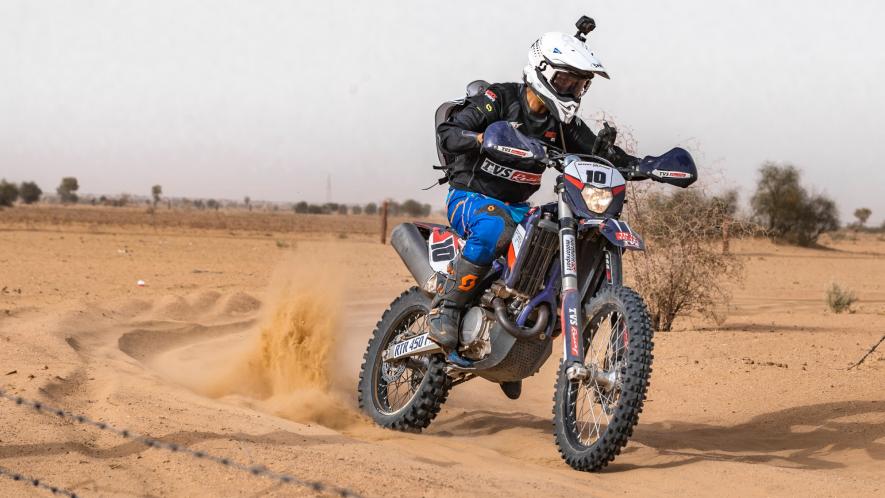 "Victories matter and that is where all-women series and competitions are important just like it is in any other sports," says Aishwarya Pissay, the 2019 FIM Bajas Women's world champion.
Some studies in Europe have shown that peer presence could also be a factor. There have been many instances of boys taking up motorsport since their friends do it. Girls, as things are at present, will rarely find peers of the same gender in racing. Pissay's narration of change in mood and approach due to the mere presence of women competitors at the national racing series best illustrates the importance of this.
The social fabric, in itself, is a big hindrance for women in motorsport, something Pissay bypassed thanks to her single-minded determination. She saw through a difficult phase last year as well. Pissay crashed during Baja Aragon in 2018, rupturing her pancreas and went through months of rehab and recuperation. Her dream was to get back on the saddle, and she did so in style, riding all the way to a world title.
Men vs Women or Not
The other major dilemma facing the world of motorsport is to figure out the right path towards promoting women. The women racers themselves are a divided lot in this regard. Some believe that the answer lies in a gender neutral championship structure right from the grassroots, while the other side lobbies for separate championships for girls and women, arguing that the existing combined championship structure has not seen many women come up the ranks. 
Then again, the FIM Cross Country Rally Championships, and the Bajas, have separate categories for women, but, as we saw in Pissay's case, only five took part in an official World Cup.
Pissay, however, feels separate women's championships are important as they give racers a platform, and more importantly, recognition. At the Baja events for instance, Pissay was ranked in the women's segment as well as overall, where she finished 27th. She rides through the same distance and terrain as the men, and the benchmark of timing is set by the men. But the title of world champion is a massive lift; and vindication.
Read More | The Art of Diversion as Seen in Virat Kohli-Rohit Sharma Rift Drama
"Same applies to the national women's series," she said. "Racing against men, and beating some, but finishing outside of podiums, doesn't help the cause of a young and aspiring racer. Victories matter and that is where all-women series and competitions are important just like it is in any other sports. It gives youngsters a chance to use the victories to garner sponsor interest too."
Many, like Pissay, believe the main key is money. The notion is that sponsors will find the idea of a fast woman blazing through the trail or the race track attractive. So, it is just a matter of time, they say, since the global movement to push women into racing is gathering steam. 
However, racing and rallying are very exclusive sports, and past instances have shown that the presence of women in the field has not seen a rise in new female fans or even girls taking up the sport. The racers become popular in the circuit, but that's because existing fans and the fraternity accept them as genuine stars to be reckoned with.
In between such raging debates, trail blazers such as Laia Sanz and Sara Garcia (in Dakar), Suzie Wolff and Carmen Jorda (in F1), Shelina Moreda (two-wheeler road racing in the US), Danica Patrick (Indy), have all tried their bits — still trying, in fact, through racing as well as campaigns — to pave the way for more women in their sport of choice.
Pissay, with her effort and triumph, has joined that list and is keen to portray herself as a strong role model for women aspiring to take up motorsport in India. It does come with a lot of responsibility too. She has a long way to go in terms of learning and improving to compete on bigger stages. And faltering, deflating the confidence placed on her by her sponsors and support crew would harm not just her but also the future of upcoming women riders in India. The burden is something Pissay is fully aware of.
However, all these efforts (by great women racers across the world) and performances should aggregate towards a bigger, larger world of motorsport for women in the future, though it is still quite a distance away. 
The number of years it takes doesn't matter. Almost all sports endure such transitional journeys, including football, the most popular in the world. This year's FIFA Women's World Cup was the biggest ever but during its course, the US players, eventual champions, were in the midst of a campaign for equal pay. 
Motorsport is in a much more nascent stage in that journey towards equality compared to football. And that makes it imperative that we celebrate the pioneers and their significant triumphs.
Get the latest reports & analysis with people's perspective on Protests, movements & deep analytical videos, discussions of the current affairs in your Telegram app. Subscribe to NewsClick's Telegram channel & get Real-Time updates on stories, as they get published on our website.
Subscribe Newsclick On Telegram