Both BCCI and NADA Under Pressure As Indian Cricket Adopts Anti Doping Measures | On the Ball
India's National Anti Doping Agency (NADA) can collect samples of all cricketers during domestic tournaments run by the Board of Control for Cricket in India (BCCI) as well as the Indian Premier League (IPL). It doesn't have the authority to collect samples during bilateral series or global events in India, unless the World Anti Doping Agency (WADA) instructs.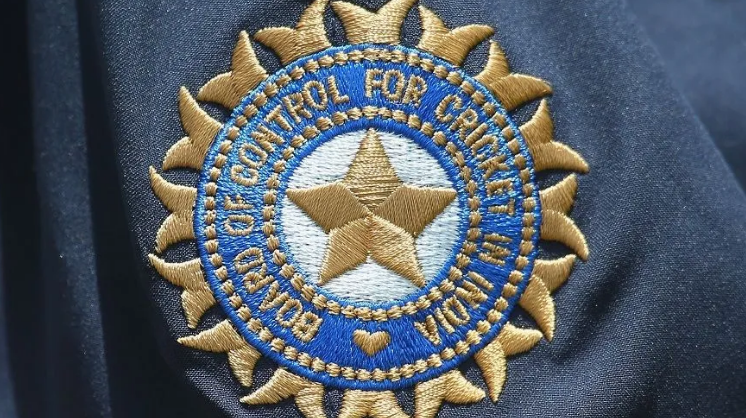 The Board of Control for Cricket in India's (BCCI's) reluctance to toe the World Anti Doping Agency (WADA) line also owes its origins to the misgivings of superstars of another era when it came to the 'whereabouts' clause.
The carefully constructed and meticulously erected edifice of autonomy behind which the Board of Control for Cricket in India (BCCI) has cocooned itself for so long is gradually coming crashing down. It is not so much a spectacular implosion as a steady erosion, the latest blow coming in the form of being arm-twisted to adhere to the dope-testing ambit of the National Anti-Doping Agency (NADA).
A wise man told me long back that managing perceptions is as important as, if not more significant than, projecting reality. Only time, hopefully, will throw illuminating light on the Prithvi Shaw saga, a classic example of botched mismanagement on various fronts with a young, if somewhat truant, star-in-the-making finding his fledgling career at a crossroads. But the manner in which the India opener's failed drug test has been handled, marked by attendant twists and turns that would shame a Hollywood potboiler, has left much to be desired and provided the perfect cannon fodder that has allowed the sports secretary to step in and land sucker punches.
Also Read | Prithvi Shaw Ban Puts Spotlight on the Farcical BCCI Anti-Doping Protocols
This really isn't a great time for Indian sport, on so many different levels. The backdoor entry, if you like, of MC Mary Kom to boxing's World Championships is a blot on a process that is supposed to nurture and encourage talent rather than kowtow to an illustrious past and a legendary career. Nikhat Zareen, the young challenger, might well have been put in her place during the selection trials for the 51kg class, but we will never know now, will we? 
While it is imperative to respect lineage, reverence of the kind bestowed on Mary, and wrestler Sushil Kumar in the lead-up to the Rio Olympics, by precluding trials that might put their participation in global events in jeopardy is an anachronistic concept that has no place in modern professional sport. 
Throw in the whispered boycott calls of the 2022 Commonwealth Games in Birmingham, where shooting – one of India's brightest hopes for multiple medals of various hues – has been dropped from the programme, and a less than hazy picture of a sense of entitlement of them versus us begins to emerge. 
It is this sense of entitlement on which the BCCI has ridden piggyback for so long, fortified by the presence in its core mix of seasoned and powerful political figures as well as strong-willed administrators who fought tooth and nail to maintain a semblance of reasonable independence stemming from their non-reliance on grants and funds from the government/sports ministry.
Also Read | Dodgy Star and Missing Bouts: Déjà vu for Indian Boxing as Mary Kom Avoids Nikhat Zareen
The dilution of the image of the BCCI in the wake of the betting scandal in the Indian Premier League (IPL) in 2013, and the subsequent purge that has triggered multifarious changes including the erosion of powers of elected office-bearers, has thrown up a massive question mark over the functioning of the country's richest sporting body. 
The appointment of a Committee of Administrators in January 2017 was greeted with approbation and optimism. But, two and a half years down the line, the said CoA which itself has seen a churn in personnel is no closer to carrying out its brief as it was when it first came into existence. That has led to a lacuna in governance, one of the reasons why the BCCI finds itself disadvantaged both within, and without, such as in its dealings with the International Cricket Council (ICC) which too has been emboldened enough to resort to strong-arm tactics.
Back to BCCI. And NADA. For a long, long time now, the Indian board has steadfastly repelled approaches to fall under the purview of the country's authorized anti-doping unit. It has instead relied on a customised mechanism that involved collection of samples by the Sweden-based body, International Dope Testing Management, and subsequent tests conducted by the National Dope Testing Laboratory. At global events such as the World Cup and the Champions Trophy, players were subjected to random but mandatory drug tests by the World Anti-Doping Agency (WADA), whose code the ICC adheres by. The BCCI's distrust of NADA stemmed from a perceived lack of reliability when it came to the testing process – the quality of dope-testing kits, the competence of the pathologists and the quality of sample-collection methods.
Their reluctance to toe the WADA line also owes its origins to the misgivings of superstars of another era when it came to the 'whereabouts' clause. The clause necessitates every athlete to undertake a declaration specifying where they could be found for an hour every day for the succeeding three months when out of competition to facilitate sample collection as and when. Players such as Sachin Tendulkar, among others, maintained that 'whereabouts' was a breach of privacy and could trigger safety and security issues. It was only after it was convinced that these fears were genuine – some might say paranoid – that the BCCI backed its players' stance unequivocally, steadfastly warding off any and all advances to the contrary.
Video | India's World Cup Squad, FIFA's Response to I-League Clubs and More (420 Grams, S-1, Ep.40) 
Now, however, with the BCCI shorn of its bargaining chip and with pressure mounting on the governing body to toe the official line or face the risk of ostracisation, the writing was pretty much on the wall even before Rahul Johri, the BCCI CEO, signed on the dotted line on Friday. There were subtle 'messages' from the ICC, desperate to break back into the Olympic fold but not in a position to do so until all its constituent members became WADA-compliant. There were not-so-subtle threats from the sports ministry, and especially from the sports secretary, who drew tenuous links between visits of foreign teams to our shores and the BCCI's adherence to the NADA code.
Pushed to the wall, the BCCI eventually gave in after making token challenges. Under the rules as they exist, NADA can collect samples of all cricketers during domestic tournaments, including age-group events, as well as during the IPL, which is classed as a domestic competition run by the BCCI. It doesn't, however, have the authority to collect samples on its own accord during bilateral series or global events in India, and can only do so if the WADA instructs the ICC to that effect.
As inadvertently as his partaking of the cough syrup which contained banned substance terbutaline and therefore invited a nine-month suspension, Shaw has played his part in the BCCI sliding under the authority of the NADA. The sports secretary and the national anti-doping body might view it as a victory of sorts, but NADA will have to be on its best behaviour. Its track record has been anything but exemplary, as has been well-chronicled. Now, having got its way, it will be under intense scrutiny and tremendous pressure to maintain high standards. After all, it isn't without reason that they say, 'Be careful what you wish for, for it might come true'.
(Kaushik is a veteran cricket writer who has reported on over 100 Tests. He co-authored VVS Laxman's autobiography '281 and Beyond')
Get the latest reports & analysis with people's perspective on Protests, movements & deep analytical videos, discussions of the current affairs in your Telegram app. Subscribe to NewsClick's Telegram channel & get Real-Time updates on stories, as they get published on our website.
Subscribe Newsclick On Telegram