Indian Hockey Team Sheds Historic Burden, Beats Germany to Win Bronze at Tokyo Olympics
In a seesaw match that gave us ample reminders of the ghosts from near misses and heartbreaks past, Indian men's hockey team edged out Germany 5-4 to win bronze at the Tokyo Olympics, putting an end to a 41-year medal drought at the Games.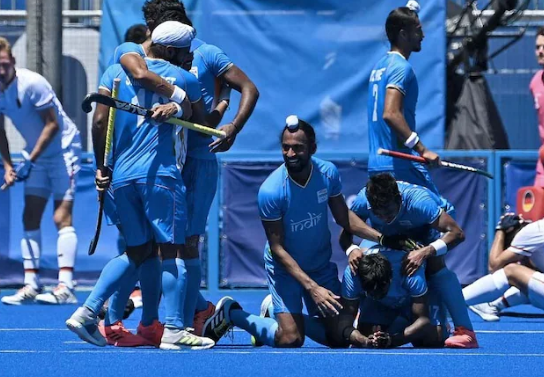 Indian hockey team players celebrate after beating Germany to win bronze at the Tokyo Olympics on Thursday (Pics: HI).
In the aftermath of India's victory over Great Britain in the quarterfinals, there was confusion. On a technicality many people (us included), got something very simple wrong. It hadn't been 41 years since India reached an Olympic semifinal, it was 49. You see, in 1980, there were no semifinals at all. No such confusion in Tokyo on Thursday, then. This is it. Mark the date, August 5, 2021: India's first medal in hockey at the Olympics in 41 years. It's also their first bronze in 49. No confusion there.
But there was some confusion in the moments that immediately followed the final hooter. A moment of stunned silence, not on the pitch, but mostly in your head. It had happened. It actually happened? The graphic on the official broadcaster's feed didn't help. They listed Germany as the bronze medallists — an error they referred to and quite rightly laughed about on the subsequent studio analysis. And then it hit you, not when they were celebrating, the cameras joined in as the players hugged each other, PR Sreejesh climbed up on the goalpost or when the Germans, desolate, trudged back into the tunnel. It truly struck home when Graham Reid called for a team huddle in the middle of the pitch. "This is for all the sacrifices each and every one of us has made…" he said. 
Also Read | Tokyo Olympics: Ravi Dahiya Shows Technique and Composure, Puts Indian Wrestling Among the Medals
It has been sacrifice via turbulence. There have been so many years littered with so many bad memories, traumatic losses in important games, too many managerial shuffles, administrative meddling, inefficient management, declining grassroots systems, and yet somehow India's love for this technically and physically demanding sport has endured. It isn't an easy game to fall in love with, not immediately at least when you are burdened with its history. A friend put it best, saying it looks awkward and clunky, stopping, starting, and what is this PC yaar? This is hockey. Modern hockey. A game India hasn't always been comfortable with — the excuses of the turf curbing our natural style, fitness a huge problem, and what is this drag flick yaar — but has learnt to embrace. Maybe now, the hugs will get tighter.
Speaking after the game, Rupinder Pal Singh — whose diving block to deny Christopher Ruhr's shot at goal in the third quarterfinal should and very well may be immortalised in every young school boy's cupboard — said that he hopes this bronze will 'revive an interest in hockey'. "People have always supported us, loved us, but I hope there will be more of an interest in the game and more kids will play it," he said.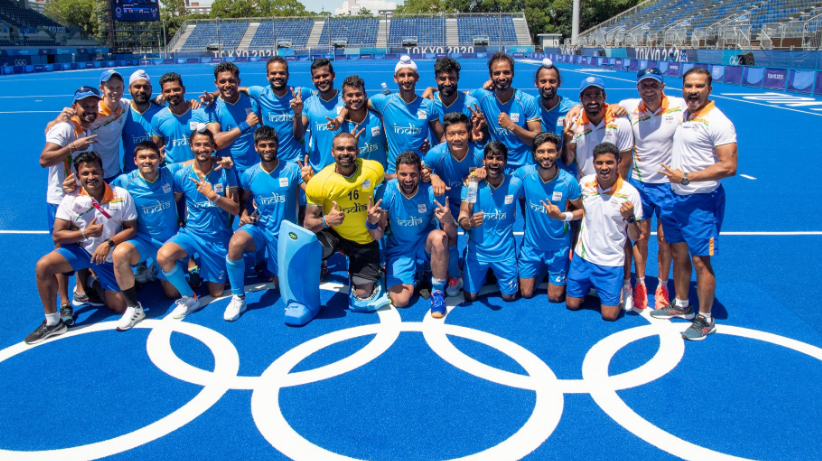 "I don't understand, but I do," Graham Reid said when asked if he knows how much this medal means to the country. His confusion is completely understandable. How can a nation this obsessed with a single sport, to a point where collective memory has become collective trauma only to cut to unbridaled fervour need encouragement to play the game. There are many reasons to mock English football. Their national team's inability to win big tournaments, their lack of success, their flaunting of money at the top tier are all worthy of jokes. But participation in football is never under scrutiny. In India, participation in hockey is. Academies flourish, but only in pockets of this country. Players stream out too, but only from specific academies in specific pockets of this country. There are many others that have laid dormant for so long to have gone extinct. 
Also Read | Lovlina Borgohain Settles for Bronze, But Not Before an Epic Fight Against Odds
There will be a lot of tributes to the now dead Hockey India League (HIL) in the coming days. It was a glorious experiment that spanned four years and did more than any other to capitalise on the 'league formula' that captured this country. Everyone was aping the IPL, but no one did it quite like hockey (it must be clarified right here that the Premier Hockey League was a predecessor of the IPL and without a doubt its chief inspiration, Lalit Modi's claims be damned). What the league did was simple. It gave Indian players game time in high pressure surroundings, against and with world class players, made them uncomfortable, made them learn and, most importantly told them that this was a way to get paid. 
There were a significant number of Indian players on the Oi Hockey stadium pitch who have learnt a lot from their experiences in the HIL — Manpreet Singh, Mandeep Singh, Rupinder Pal and Harmanpret Singh immediately come to mind — but there are many who were too young when it was going on to have had any part in it at all.
It took a while for the head honchos to get it, but at least they did, unlike the many others in Indian sport who still suffer from myopia. Investments in youth programmes, junior teams and competitions work. India's 2016 World Cup winning squad contributed seven players (Harmanpreet Singh, Varun Kumar, Nilakanta Sharma, Sumit, Gurjant Singh, Mandeep Singh, and Simranjeet Singh) to the bronze winning squad. It's safe to say they didn't transition to the senior team easily (having had to go through a conveyor belt of coaches) and don't even play the way they did in 2016 (maybe Mandeep still does), but having been part of a cohesive unit that played and prepared for years together helped.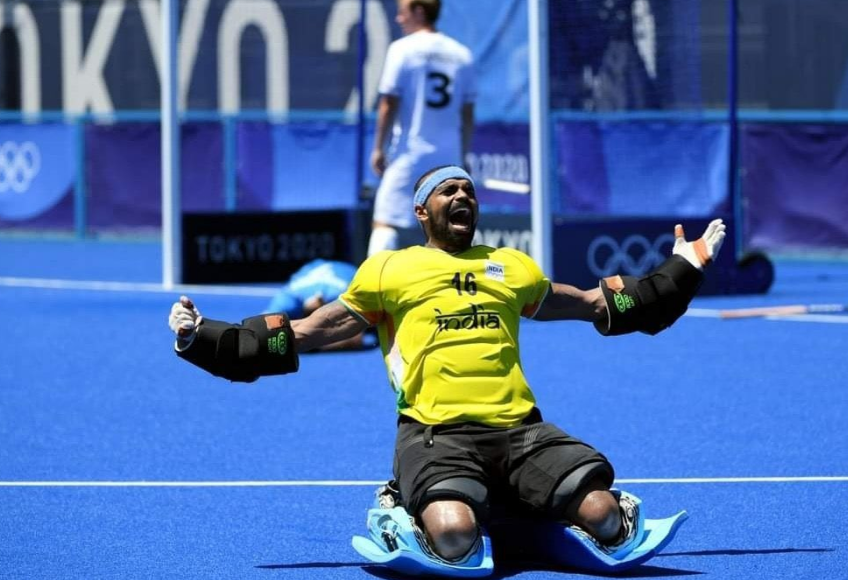 If anything, these postponed Olympics and the year of turmoil that preceded it have benefitted this hockey team more than most. As leagues shut down and national teams broke up to go back home, the Indians stayed together, locked in at the Sports Authority of India (SAI) centre in Bengaluru. Europe's vibrant hockey season — the lifeblood of their sport and the way their players keep getting better — lay dormant, and as a consequence national teams reliant on it (the Netherlands and Germany more than most), suffered. Indians have rarely played European leagues and so the cancellation meant nothing. Ensconced safely in Bengaluru, the probables had the opportunity to play each other, often, in hard games. They sacrificed a lot in being away from their families and friends, but a medal is well worth the pain.
Also Read | Hurdling to Greatness: Karsten Warholm Frees an Event From the Matrix
And of course how it came typifies the last four decades of Indian hockey of course. India had played Germany a hundred times prior to today, winning 20 and losing 53 of those encounters. In 2017, when India beat them in a shootout to win bronze at the Hockey World league finals, it was considered an aberration — Germany after all went into that game with zero substitutes, after a huge number of their squad fell ill. This then was armageddon. 
And in typical Indian style, they went down in the opening minutes, chasing the game from the ground up. The equaliser was quick, simple and brutal, a brilliant through ball picked up and smashed with perfection by Simranjeet Singh — a player who looks more impressive every time he takes to the pitch. When Germany hit back with two in swift succession, the moment seemed to have gone away, another Olympic cycle ending the way you dreaded. 
But India regrouped, drew level and in the third quarter even went up by two — a reversal that was so German in nature that irony was not missed seeing it being done to them. Germany hadn't really been the most resolute of defenders through the Olympics and this was never going to be a cagey game. But India hadn't been stingy either. 
Germany bit back, but India seemed to have enough. And then with six seconds on the clock, Germany won a PC — one that every Indian fan knows will eventually fall — and in that very moment the last four decades flashed by. Near misses, last minute equalisers, last minute winners, ghost goals, defensive lapses… the bane of Indian hockey lay in the hooter heartbreak. 
This time Sreejesh was there to palm it away, before everyone in blue dissolved to the turf. A burden was lifted. 
Click |  For More Coverage of the Tokyo Olympics From Newsclick Sports   
Get the latest reports & analysis with people's perspective on Protests, movements & deep analytical videos, discussions of the current affairs in your Telegram app. Subscribe to NewsClick's Telegram channel & get Real-Time updates on stories, as they get published on our website.
Subscribe Newsclick On Telegram