PK Banerjee: Leader, Gamechanger, Indian Football Legend | Obituary
One of India's greatest footballers and its most accomplished coaches passed away on March 20 after a protracted battle with sepsis. From a young man who left Bihar to play football, to a player who never featured for the Big Three in Kolkata, and a coach who won every title there was to be won, Banerjee was unlike anyone before or after him. His achievements in Indian football may not be matched any time soon.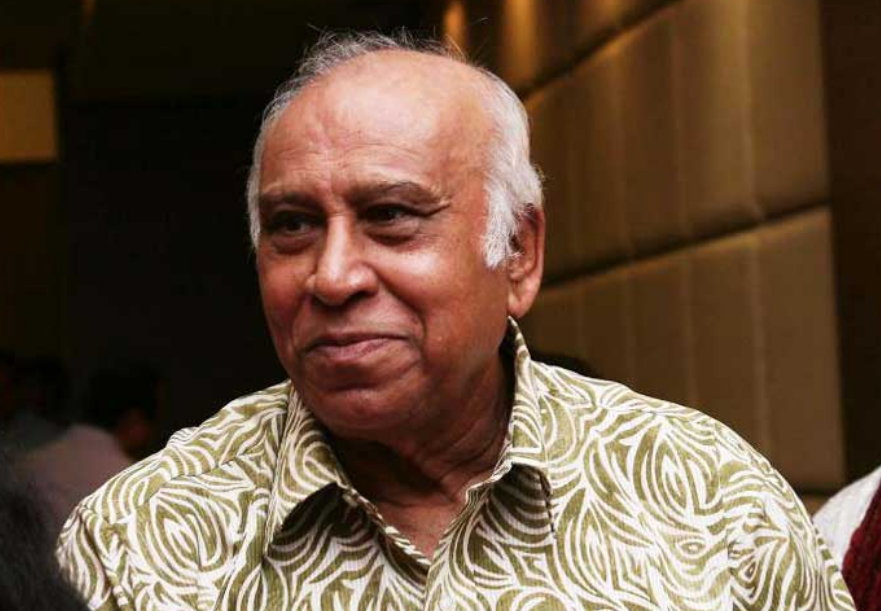 PK Banerjee burst into prominence in Indian football in the 1950s and influenced the game and how it is played in the country for almost five decades, both as a winger and as a coach.
Pradip Kumar Banerjee (PK Banerjee) will always be remembered as a game changer in Indian football. Both as an outstanding footballer and a brilliant coach. 
He dazzled equally in both roles, something none could match him till date.
PK (as he was popularly known) stormed into the Indian football scene as a teenager from Bihar in the 1953-54 Santosh Trophy in Kolkata. Indian football's power lobby was then strictly dominated by people from Kolkata, Hyderabad, Bangalore or Mumbai.
Majority of the players in the national team those days largely came from less than half a dozen clubs. The three Kolkata giants, along with Hyderabad City Police, Bangalore Muslims and Bangalore Blues supplied the bulk of footballers to the Indian team. 
A look at the squad list for the 1948 and 1952 Olympics will confirm the notion. No denying of credit to selected footballers, but state associations and clubs always played their own little politics. It often did more harm to the team spirit than good. 
Considering this, PK was a complete outsider. From a lower-middle class family, he arrived in Kolkata as a wide-eyed youngster, carrying only his change of clothes. Literally. He quit his temporary job in Jamshedpur to join the Bihar team for the Santosh Trophy that year. 
And then  for the next five decades, PK remained one of Indian football's most charismatic persons, first as an explosive right winger and then a splendid coach. To do so, PK had to breach a few barriers.
Being the eldest son from a large family looking for financial stability, his primary goal after shifting to Kolkata was to get a permanent job. His eye-catching skills and thundering shots earned him lucrative offers from Mohun Bagan, East Bengal and Mohammedan Sporting.
PK was in no position to take the risk. Instead he took up a clerk's job that Eastern Railway offered. He worked there for 40 years and retired as a senior officer and never played for Kolkata's glamour outfits. 
To his credit though, that little digression could not halt his rapid progress on the pitch. He never enjoyed the patronage of the big clubs but for 12 years in a row from 1955 to 1966, nobody could dare to question his presence in the national team's starting eleven. In the process, PK entered an elite club of his own — one with only  four members.
Also Read | Global Virus vs the Global Game: How Will Community Football Clubs Survive?
In his glittering career, PK played two Olympics (1956, 1960) and three Asian Games (1958, 1962, 1966). Only SK Azizuddin, Noor Mohammed and Peter Thangaraj could match this feat. It was an unbelievable achievement by any standard.
So valuable was PK's contribution to the national team that he was able to break yet another barrier that existed at the time. An unwritten law of the time was that the Indian team for Olympics would always be captained by a Mohun Bagan player. 
Talimeren Ao (1948 London), Sailen Manna (1952 Helsinki), Samar (Badru) Banerjee (1956 Melbourne) were all from the green and maroon brigade and captained India at the Olympics.
Samar Banerjee's elevation to the top spot definitely raised a few eyebrows. In Melbourne, he was on the pitch for 29 minutes only. J. Kittu took over as captain.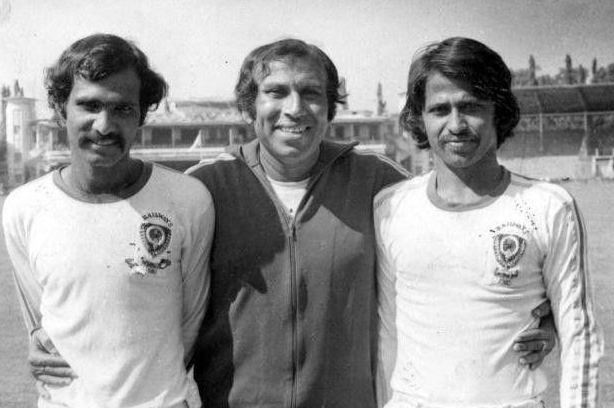 There are stories from yesteryears that A Latif was supposed to lead the team at the 1960 Rome Olympics. As happens in India, some people in the federation raised an objection.
After some discussion, PK Banerjee of Indian Railways was the unanimous choice for captaincy. The nervous teenager, who once travelled from Jamshedpur to Kolkata to showcase his skills, finally realised his dream. Next year, when the Arjuna awards were constituted, PK was the first footballer to receive it.
He rarely disappointed in the India jersey. SA Rahim considered him one of his key men at the 1960 Rome Olympics and 1962 Jakarta Asian Games. 
Also Read | Indian Boxing: After the High of Olympic Qualification, an Introspection
And the players did not disappoint. PK's finest moment came in the final at the Jakarta Asian Games, when he scored the first of two goals in India's 2-1 victory over South Korea. It was the country's second and last football gold medal at the Asian Games. PK was India's top scorer with four goals.
Of the three men who have scored for India in an Asian Games final, PK was the last one standing. Sahu Mewalal (1951 Asian Games) passed away in 2008, Jarnail Singh (1962 Jakarta) died in 2000 in Vancouver. PK was the last of a generation with great tales to tell.
A footballer par excellence PK's exceptional speed and ability to find space on the right --combined with a lethally accurate shot — made him country's finest ever winger. He was awarded the FIFA Order of Merit in 2004.
PK's contribution to football was not over after he quit playing in 1967. His transition to coaching was smooth and hugely successful. In fact, it opened a completely new chapter in his colourful career.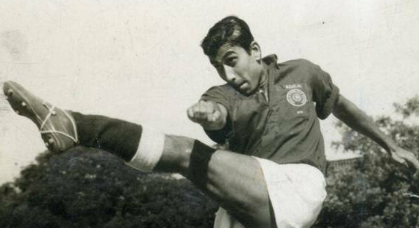 PK Banerjee led Indian football team at the 1960 Rome Olympics.
Having received his degree under famed German coach Dettmar Cramer, PK prospered as a coach within no time. From the first time he took the reins, in 1970, for the next 30 years, he was undoubtedly one of the most sought-after coaches in the country. 
His success as a coach, however, was mostly confined at domestic level. PK remained the national coach for more than 10 years but his achievements were limited to one Asian Games bronze medal in 1970 and a third place in Merdeka. Both these were shared with Bangalore based coach GM Basha.
On the domestic front, PK was "the king" in the 70s. Under him, both Mohun Bagan and East Bengal won the Triple Crown (IFA Shield, Durand Cup and Rovers Cup) in 1972 and 1977, respectively. The number of trophies he won at these two clubs as a coach (ironically having never played for them in his career) can't be counted on one's fingers.  
Also Read | Money Over Safety: Saina Nehwal One of Many to Hit Out Against Sporting Bodies
PK's pupils include some of the finest names in Indian football in the 70s, Sudhir Karmakar, Subhas Bhowmick, Gautam Sarkar, Mohammed Habib, Shyam Thapa, to name a few. His strategy and tactics against highly superior rivals – East Bengal versus North Korea's mighty Dok Ro Gang in 1973 DCM Trophy final or Mohun Bagan versus USSR's famous FC Ararat in 1978 IFA Shield final – have by now become part of Indian soccer folklore.
As a coach, PK's biggest asset was his magnetic charm, laced with a pragmatism borne from astute technical knowledge. A gifted speaker, footballers from the 70s and 80s still talk about his "vocal tonic" before any important game. He could charm, humour and inspire footballers and extract the best out of them.
In PK's death, Indian football has lost one of its most magnetic characters. He was fascinating to watch on the field and mesmerizing to listen to. It will be a long time before Indian football gets to see another personality like him.
Get the latest reports & analysis with people's perspective on Protests, movements & deep analytical videos, discussions of the current affairs in your Telegram app. Subscribe to NewsClick's Telegram channel & get Real-Time updates on stories, as they get published on our website.
Subscribe Newsclick On Telegram