Racism is Serious. If Present It should be Removed From South African Cricket: Ali Bacher
Interview | Aron 'Ali' Bacher, former South Africa cricket captain and administrator, reacting to a recent report which claimed there was racial discrimination in the selection of the national cricket teams in his country, termed them as mere 'allegations' or 'suggestions' at the moment.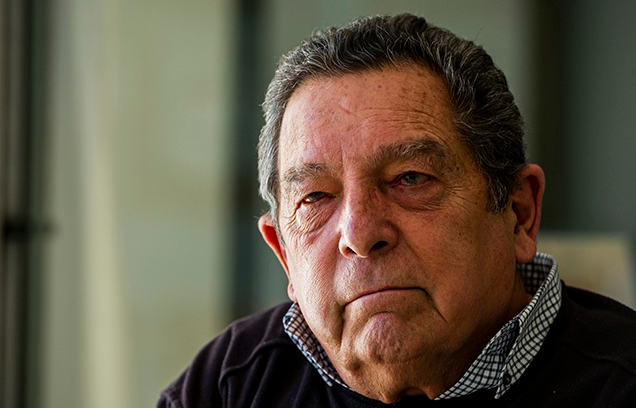 Ali Bacher opens up on racism in South African cricket.
Former South Africa cricket captain and administrator Aron 'Ali' Bacher, reacting to a recent report which claimed there was racial discrimination in the selection of the national cricket teams in his country termed them as mere 'allegations' or 'suggestions'. However, he went on to, almost as a disclaimer, say that if racism was a reality in the game, it should be removed at once. Tellingly, he also stated that there was no need for a quota in the national team for the black cricketers. 
Bacher, 79, pointed out that the present South Africa national men's team was an all-inclusive one. He emphasised that hosts South Africa, surprising everyone, defeated a strong Indian side in the Test and One-day International series in December-January. He said that the South African team included players of all segments of the South African society – blacks, whites, Africans, an Indian, and coloured. Dean Elgar, a white player, captained South Africa to a 2-1 triumph in the three-Test series while Temba Bavuma, a black athlete, led the team to a 3-0 whitewash of India.      
Things are not as rosy as Bacher believes it to be though. In December 2021, a 235-page interim report by South African government's Social Justice and Nation-Building (SJN) project found that there were, over the years, racial discrimination in the selection of the national cricket team. The SJN Transformation Ombudsman report claimed the blacks/coloured cricketers were not given sufficient opportunities to play, perform, and progress. It alleged that former national captain Graeme Smith, Mark Boucher, a former Test wicket-keeper and current head coach, and AB de Villiers acted in a prejudicial and discriminatory manner when they were part of the South African national team, from 1997 to 2014.
The SJN inquiry is set to resume in May. Going forward, the national board, Cricket South Africa's (CSA) employees, suppliers, and contractors, who have been "implicated" by the SJN interim report, could also come under the scanner. Several cricketers, including former black cricketer Hussein Ahmed Manack, have so far deposed before the commission.
Also Read | 'Was Fighting a Structurally Racist System as Cricketer and Selector in South Africa' 
Bacher, South Africa's last Test captain before his country was banned from official cricket in 1970 because of apartheid, was instrumental in the ultimate unity of the two racial cricket boards in 1991, when the International Cricket Council readmitted the country into cricket fold. Bacher became the United Cricket Board's first Managing Director, and successfully organised the World Cup in South Africa in 2003, before retiring.
In an exclusive interview with NewsClick, Bacher speaks on the "alleged" racism in South African cricket in the past and present, the SJN interim report, and his role as a cricket administrator. 
Excerpts:
NC: Your comments on the SJN Ombudsman's interim report. What purpose will it serve?
Bacher: What I have picked up from all people who came up to be interviewed [before the SJN Commission's Transformation Ombudsman], the gist of it, is that there have been allegations – the word is 'allegations' – of racism in South African cricket. Those allegations came through the TV because all the people who agreed to be interviewed are in the public domain, so you cannot hide. Although I have had no discussions with any of those former or current cricketers who went to be interviewed, from what I can gather, the gist of it, is they are 'allegations', or call it 'suggestions', of racism in South African cricket. The bottom line is that if that is the reality it is serious. And if that is the reality, it should be exterminated out of South African cricket as soon as possible.
NC: And what purpose will the inquiry serve?
Bacher: A lot of people have said that we had democracy for close to 30 years. South Africa was readmitted into [official] cricket in 1991. Now, more than 30 years later, a lot of people are saying 'what's the purpose of this inquiry after 30 years?'
Also Read | Wimbledon's Ban Punishes the Wrong People
NC: The SJN interim report also says that among others Graeme Smith and Mark Boucher, for example, had acted in a prejudicial and discriminatory manner during their playing days. What is your take on that?
Bacher: Is it a reality or is it an allegation? I don't know. It has come out here [in the media] that if Smith wants to continue as Director of Cricket with Cricket South Africa he must reapply for that position [his term got over in March]. And Boucher, for whatever reason, will be interviewed on these allegations only in May.
NC: What does the SJN Interim Report, or alleged racism in South African cricket, mean for the future of South Africa cricket?
Bacher: The legal fraternity in South Africa remains independent of our government of the day -- one of the hallmarks of our democracy. If they say there is racism at the highest level in South African cricket then that is a serious allegation.
NC: Will these revelations -- you are calling them 'allegations' -- deter young people of colour in South Africa from hoping to represent their country?
Bacher: Well, I can't answer that. But South Africa is reborn for equality for all people, black and white -- equal rights, equal resources. Years of apartheid has been rooted out. These are serious allegations. I can't substantiate what I am hearing in the media. These are only allegations now. And we will see in the final report whether the authorities in cricket believe that there is, or there is no, substance to it. And if there is any substance to it, it's serious, and it should be rooted out of our cricket immediately. I repeat these are still allegations. Let the process be completed and see what happens.
Also Read | Praful Patel, AIFF Committee Has No Mandate to Hold on to Their Offices: Sports Ministry to Supreme Court
NC: What types of challenges did you face and how did you handle them when you were in charge as Managing Director of the United Cricket Board? Did you face the question of quota for the blacks and how did you tackle that?
Bacher: I was the forerunner of a policy in South African cricket when the West Indies team was here in South Africa in 1998-99. I initiated the policy -- and got support from the board -- that the days of having all-white South African cricket team were over. You cannot do that. We didn't give numbers on that, whether they will be one, two, three, or four [players in the team], but we decided to end having an all-white South African team in 1998. 
NC: Has cricket progressed in the direction that you as UCB's first Managing Director envisaged and visualised vis-à-vis all-inclusive cricket in South Africa?
Bacher: It's pretty well known that my two main obsessions in cricket were: one, to get the black community Africans to be part of cricket. Second, a goal was set to have our national team one of the best in the world, if not the best. Those two issues drove me in cricket. This year that vision has been achieved because we beat a strong Indian team, probably the best in the world, in South Africa while the South African team was the representative of all the different people of this country. That is a big plus for our cricket.
NC: There have always been two schools of thought vis-à-vis giving opportunities to the blacks in South Africa to amalgamate them in mainstream cricket, especially their selection in the national team. Some people say let the black players earn their places while the others are in favour of a quota for the blacks. Your take on this.
Bacher: As I have said, the South African players that beat India recently were the best in the country, and they represented all the different people of this country. The era of quota surely is over. After 30 years, if we still need quotas it would be a sad state of affairs. You don't need quotas for our national team.
NC: How do you see the black cricketers coming up the ranks in South Africa? Do you see any improvement in the number of blacks who came up in 1991, when the two boards merged, and now?
Also Read | Indian Football Team's Poor Show in Bahrain: Blame the System, Not Coach Igor Stimac
Bacher: Absolutely. You look at the names of the players in the team that beat India in South Africa in 2022. It's non-racial. It had white, African, Indian, black, and coloured cricketers. It was a team representative of all of South Africa. Our best fast bowler is Kagiso Rabada [a black]. Dale Steyn said to me he would be our best ever fast bowler. And the other best fast bowler, Lungi Ngidi, is an African. The best spinner is an Indian from Durban, Keshav Maharaj, a left-arm orthodox spinner. We have the best wicketkeeper-batsman in the world, Quinton de Kock. They all are truly representative of all South Africans. All of them are damn good cricketers. 
NC: What measures do you suggest to improve the lot of black cricketers in South Africa?
Bacher: The youth of the country in the townships are at a disadvantage in cricket because the facilities are still inadequate as compared to the traditional cricket schools in South Africa where there are good facilities, good culture, good nets. Townships are a reality and along with that, cricket is at a huge disadvantage. It is estimated that there are 35 good high schools in South Africa, traditionally. When coaches go into the townships and find young black cricketers with talent, send them as soon as possible to one of those high schools to give them an equal chance to make a future for themselves in cricket. I have been advocating that for years. Hashim Amla, a Muslim and one of our best ever best ever batsmen, went to the same educational high school as the great Barry Richards in Durban [Durban High School, where former Test cricketer Lance Klusener also studied].
NC: How different are things in general in South Africa and in the country's cricketing circles since 1991 when South Africa was readmitted to the official cricket fold after the downfall of apartheid?
Bacher: The main issue here is high unemployment, particularly among the African people and the youth in the age group of 15 to 29 years. I think the unemployment figure is 50 percent, which is very, very worrying. People have lost jobs; they haven't got money to buy food for their families. Serious stuff. That remains the main problem here. Then, the pandemic had been pretty serious. It was tough. But we are not the only country. The world at the moment is a tough environment to live in. It is the same here.
(The author is a cricket reporter based in New Delhi who has covered the sport for over three decades)
Get the latest reports & analysis with people's perspective on Protests, movements & deep analytical videos, discussions of the current affairs in your Telegram app. Subscribe to NewsClick's Telegram channel & get Real-Time updates on stories, as they get published on our website.
Subscribe Newsclick On Telegram