'Was Fighting a Structurally Racist System as Cricketer and Selector in South Africa'
Hussein Ahmed Manack, former South Africa under-19 captain and national selector, opens up about the racism prevalent in cricket in the country, and talks at large about his submission during the Cricket for Social Justice and Nation Building (SJN) inquiry.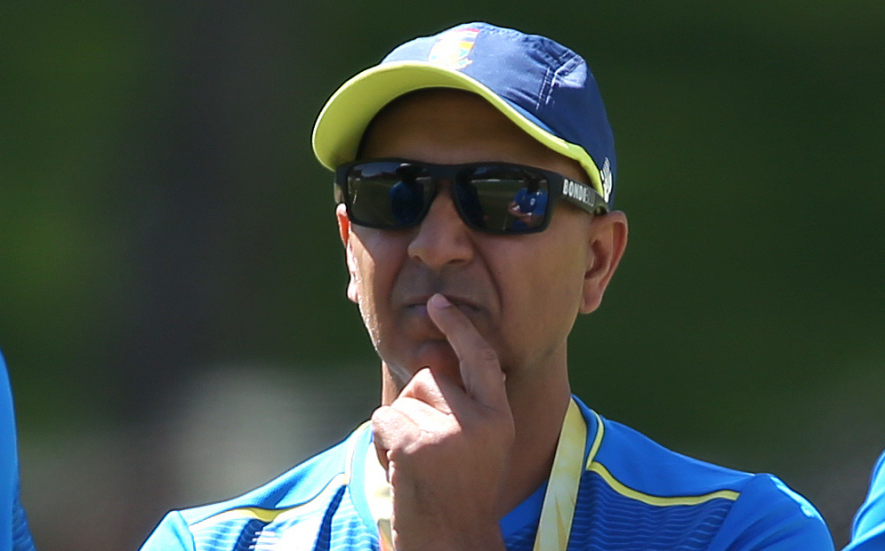 While Hussein Ahmed Manack, a former South Africa under-19 captain, made it clear in his written submission at SJN that he "didn't want to dig up a painful past", he pointedly said that former captains Graeme Smith and Boucher seemed to be "very polarising figures".
Even as South Africa continues to play international cricket matches, an inquiry is on to find out the wrongs done on racial lines in the past. The probe is intended to, eventually, suggest remedies that would ensure a fair chance for all players, hailing from various segments of the society. This comes after Cricket South Africa (CSA) launched Cricket for Social Justice and Nation Building (SJN) in August 2020 after the Black Lives Matter movement, seeking justice and dignity for black people, swept across the world.
Several retired cricketers, many of whom were deprived of fair selection both during and after the apartheid era, have deposed before the commission. Indian origin-Hussein Ahmed Manack, a former national selector and a cricketer of repute, is among those who appeared before it with their tales of disappointment. Manack, 53, recalled his troublesome childhood and the deprivation he and the other the black kids had to suffer as there were few facilities for them as compared to the whites. Selection, too, for the blacks was biassed, he alleged.
In December, SJN came out with an interim report on allegations of discrimination and racism against various persons, including former South Africa captain and wicket-keeper Boucher. "Specifically, during the SJN process, allegations of racism were levelled against Mr. Boucher by his former Proteas teammate, Paul Adams," CSA said in a statement at the time.
Also Read | Indian Football Team's Poor Show in Bahrain: Blame the System, Not Coach Igor Stimac
A final report – and remedies, or penalties, if any – is awaited. There is also talk of some kind of compensation for people who suffered due to racism in the past. But nothing has been finalised so far. The SJN hearings resume in May.
While Manack, a former South Africa under-19 captain, made it clear in his written submission that he "didn't want to dig up a painful past", he pointedly said that former captains Graeme Smith and Boucher seemed to be "very polarising figures". Former captain AB de Villiers, too, has been within the gamut of the probe.
"Boucher and Smith, because of what came out at the SJN from many black cricketers about their treatment during the time the two were senior players in the Proteas change room, seem to be very polarising figures in South African cricket. Therefore, this matter, as well as many of the other recommendations, needs to be finalised for cricket to move forward," Manack told NewsClick from South Africa.
Manack was a national selector for six years, starting 2012, and saw up close the games played inside and outside selection committee meetings. Besides him, a few others who have deposed before the SJN Commission are said to have raised the issue of racism and bias in the selection of the national team.
Manack experienced the pressure that comes with being a national selector up close. 
Also Read | Lakshya Sen and the Big Splash in World Badminton
"Many of the challenges faced by black cricketers were highlighted by players like Ashwell Prince, Makaya Ntini, Paul Adams, Khaya Zondo, Thami Tsolikile, myself, and others in the past two years and during the SJN inquiry into racism in South African cricket. Players were unable to talk [about it] during their playing days," said Manack, who played first-class cricket from 1986 to 2002.
"However, the BLM [Black Lies Matter movement] and SJN provided a formal platform for grievances, stories, and the challenges black cricketers faced on the ground to be revealed. South African cricket and its predominantly white media during the first 20 years since unity, created a false sense of everything being rosy," he said.
Manack says as a selector he, on occasions, felt he was up against a "racist system" that was put in place in the time gone by.
"I had many memorable moments and worked with some wonderful captains, coaches, managers, and fellow selectors. Selection isn't easy though and many times your hands are tied. The challenges were vast. Many times, I felt like I was fighting a structurally racist system and ideologies that belonged in the past," he said. 
"Many excuses were made to leave good cricketers out of teams and it was a constant struggle to make sure that anyone good enough and deserving got a fair opportunity, irrespective of race. Racism resulted in us not always selecting our best teams and although we had good success, South Africa could perform a lot better if we come together as South Africans, look beyond colour and work as one. We have huge potential as a nation and have always produced brilliant cricketers," he added.
In 2012, when Manack was appointed to the national selection panel, there existed no selection policy document, which made him "very uncomfortable", he has written in his submission. "My very first experience as a selector was receiving a playing 11 for the next day via SMS and much to my surprise that SMS was not preceded by any discussion amongst the selectors," he revealed. 
Eventually, a selection policy was prepared. "In this policy document, the target was that the Proteas would have a minimum of seven black players in a squad of 15 and six black players in a squad of 14 and should be made up of 40% black players in a squad that was more than 15 or less than 14. The policy also provided that four players of colour in the final 11 would be the target and this should include at least one African player," Manack wrote. "The policy provided that where two players of equal ability are being considered, preference should be given to black players."
As an example, Manack cites the debate whether to pick Thami Tsolekile or Quinton de Kock as wicket-keeper for Test matches was one of the toughest for the selection panel. Boucher had retired in 2012, following an eye injury, and AB de Villiers was chosen to keep wickets until 2014, ignoring Tsolekile's claim. In 2014, de Kock made his Test debut. 
"The majority of the panel accepted that Thami was an excellent wicket-keeper but were not convinced that he should be in the team. The discussion at the time recognised that Quinton had done so well with the bat at franchise level, even if Thami was included in the Test playing XI, Quinton would play as a specialist batsman. If, however, Thami was not selected, Quinton would also then keep wicket and that allowed the team to play either an extra specialist batsman or an extra bowler," Manack said. 
The debate continued over two lengthy selection committee meetings, and was "heated and robust", recalled Manack. But in the end Tsolekile ended up on the losing side. "When my view on the issue did not prevail, I was disheartened and I called CSA's then CEO and indicated that I wanted to resign," he wrote. Eventually, Manack stayed put. 
Tsolekile played a total of three Tests in his career, all in 2004, while de Kock went on to play 54 Tests.
Also Read | Iraq Football Still Struggling to Shake off Image of Insecurity
Manack was involved in another contentious selection decision, of Khaya Zondo, for the fifth ODI against India in Mumbai in 2015. It was the deciding ODI as the series was level at 2-2. Dean Elgar played in place of an injured JP Duminy, ignoring Zondo.
"Taking the above into account and the captain's [AB de Villiers] very firm position that David Miller should play, I eventually succumbed and agreed to Khaya Zondo's exclusion. It was a difficult time for me and I felt I was placed in a catch 22 or no-win situation because on the one hand I felt that even though I fought hard for his inclusion, by not insisting that Khaya Zondo played, I had let him and myself down. But on the other hand, I was afraid of taking a decision which may have set Khaya up for failure," he admits in his submission.
On another issue, Boucher has admitted to CSA's Transformation Ombudsman calling his former South Africa teammate Adams "brown s***". These words were part of a derogatory song that a group of players sang during team celebrations in the late 1990s. Later, Boucher apologised in his 14-page affidavit submitted with the SJN Commission while the Transformation Ombudsman felt that Boucher calling Adams names was without "sensitivity and understanding" of the troublesome history of South Africa. 
Manack has come to the conclusion that black players need to be pushed in cases of close selection. 
"I do not agree that in the South African context selection at all levels can be entirely and purely merit based. If we want the entire country to get behind the Proteas we need a diversified and united team and we need to recognise the inequalities in our system. We, therefore, must for now keep the targets in place and push for black players to be selected ahead of white players when 50-50 calls need to be made," he says.
Looking at the future, Manack suggests floating a body of former cricketers for taking remedial measures. "It may be an idea to encourage the formation of a former players' association and encourage ex-players to serve on the provincial boards and to have some representation on the board and sub-committees of CSA. Positions for former players should also be reserved on the provincial unions' boards," he offers.
Manack also suggests the government to chip in vis-à-vis justice for all, the blacks and the whites. "The Departments of Education, Sport and Social Development and local government authorities also have a role to play with regards to building cricketing schools in the townships. CSA alone doesn't have the funding to produce schools and facilities or properly maintain them," he says.
Get the latest reports & analysis with people's perspective on Protests, movements & deep analytical videos, discussions of the current affairs in your Telegram app. Subscribe to NewsClick's Telegram channel & get Real-Time updates on stories, as they get published on our website.
Subscribe Newsclick On Telegram