Reality Check or Bad Luck? The Curious Case of Sandesh Jhingan's Short Croatian Sojourn
Sandesh Jhingan's misadventure in Europe is not an isolated case in Indian football. It has happened with almost every player who tried to pursue a professional career outside the country, especially in Europe or Latin America, with the gap in quality giving everyone a reality check. The PR surrounding the moves, however, spin a different yarn.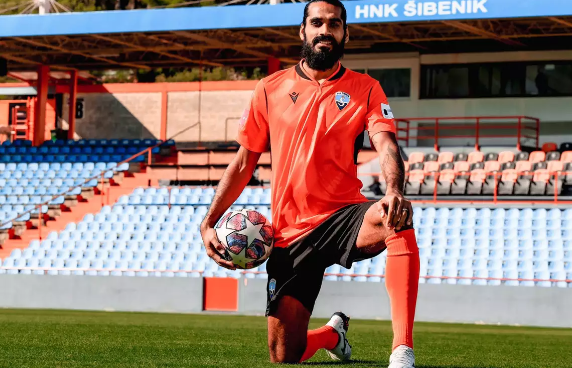 Sandesh Jhingan had a four-month stay at HNK Sibenik in Croatia, where he, reportedly, never got an opportunity to get a feel of the pitch or a chance to sit at the substitute bench because he picked up some unexpected injuries in training.
Chuni Goswami is often described as the country's finest-ever footballer because of his performance in the international arena. He was perhaps the smartest, too.
In 1962, India, led by Goswami, won the gold medal at the Asian Games in Jakarta. A few days later, he received an offer through an acquaintance to appear for trials at Tottenham Hotspur. He rejected the offer citing the "uncertainty" involved in it.
The word "uncertainty", in fact, conveyed a lot of things. Goswami was an intelligent man. He perhaps realised he wasn't up to it. To become Asian champions in a semi-amateur set-up wasn't enough to fit into the rugged professionalism of English football – no one knew it more than the Indian captain. Two years later, he bid adieu to international football. At 26, he knew he had reached his limit.  
The scenario hasn't changed over the years. In fact, it has worsened from a purely Indian point of view. The world of football has progressed, but Indian football has gone down the ladder at the Asian level. It's a bitter pill to swallow – but Indian football hardly has a standing in the international circuit.
Chuni Goswami didn't commit the mistake while having the reality check 60 years ago. But some people still fail to see the true picture. The latest is Sandesh Jhingan, currently the country's best central defender. A few months ago he left for Croatia with a lot of fanfare after he was, reportedly, recruited by Croatian top division side HNK Sibenik. 
It was described as a path-breaking achievement – an Indian playing in the premier division in one of Europe's top football-playing nations was labelled as a "dream come true" moment for Indian football as a whole. 
Also Read | COVID Complicates Asian Football's Fight Against Match Fixing
Now, four months later, the latest news says Jhingan is back in Jalandhar, nursing an injury and is all set to return to ATK Mohun Bagan, the club he was playing for before moving to Croatia. It's being argued that the Indian star never had an opportunity to get a feel of the pitch and rarely got a chance to sit at the substitute bench because he picked up some unexpected injuries during his stay in Croatia.
In the last few years, Indian football has almost ceased to be a beautiful game, it has taken a definite turn towards becoming a full-fledged PR exercise in all aspects. The frequent announcements of Indian players going abroad (especially in Europe) to try their luck in bigger stages is a part of the elaborate PR exercise. Sandesh, probably, was the victim of a similar game plan that specialises in "selling" impossible dreams.
It is highly unfortunate that faced with fitness issues Sandesh couldn't produce his best on the training ground of HNK Sibenik. But was he expected to be a fairly regular feature on the playing pitch even if he was at the pink of his fitness? Will anyone having the slightest understanding of Indian football accept such a scenario as a practical one? That too for a central defender?
"To say Sandesh's plan to join the top tier Croatian league was an over-ambitious one would be an understatement," said a coach associated with an ISL team.
"Croatia are one of Europe's top football-playing nations, they played in the final of the latest World Cup. The standard there is too high for an Indian to find his feet. They have hundreds of top-quality players, who are probably miles ahead of India's front-ranking footballers. Let's admit the reality. In my opinion, Sandesh merely wasted his time," the coach said. 
These arguments can be countered with the famous saying: "Dreams don't work unless you take action. The surest way to make your dreams come true is to live them." True, but why try to live it when there is every chance of a dream turning into a nightmare!    
There is a definite need to dig deeper and find out how Indian footballers are often dragged into a scenario where they leave the shores with high hopes and soon return home quietly without achieving much in their careers. 
After the under-17 World Cup in India in 2017, Dheeraj Singh Moirangthem became an instant hit because of his fine performance. He broke his contract with the All India Football Federation (AIFF) to try his luck in Europe. Indian football was all agog to know at least five clubs in Europe have shown interest in Dheeraj, which include teams like West Ham and Charlton Athletic. He did appear for trials in a few clubs like Motherwell, but soon returned home to start playing for Kerala Blasters. The sellers of impossible dreams are indeed smarter than the buyers. 
Sandesh or Dheeraj are no isolated cases. Even two of India's finest goalkeepers in recent times, Subrata Paul and Gurpreet Singh Sandhu, didn't make much of an impact while playing in Europe. Subrata had nothing to offer as FC Vestsjaelland, the Danish side he signed with, hardly offered him an opportunity in the top tier competitions to prove his worth.     
Gurpreet, who stayed with Norwegian side Stabaek for nearly three years and played few matches including one in the Europa League, which he played for 30 minutes, was more successful. But he was never the club's first choice. 
Also Read | Memories of a Sporting Year Unforetold
It has happened with almost every Indian footballer who tried to pursue a professional career outside the country, especially in Europe or Latin America. Romeo Fernandes once joined the Brazilian club Atletico Paranaense and made an encouraging start. But again, it didn't work out as the club decided to release him. Brendon Fernandes travelled to South Africa and the possibility of him appearing in trials in England and Spain were talked about in the media. He returned home too.      
Individually, all these boys are fine players, extremely capable of challenging the opponents. But that's strictly in the Indian context only. The fault doesn't lie with these players – collectively Indian football stands way below the European standard, it is nearly impossible for Indians to match them. 
All said and done, the failed Croatian sojourn of Sandesh Jhingan remains the most curious case and a few questions need to be answered. The news of Sandesh joining ATK Mohun Bagan in the 2020-21 season for a five-year contract with serious money in pocket made headlines in the media. Yet, in August 2021, he signed a contract with the Croatian club, who are currently placed seventh in the league table.
Didn't Sandesh look at the reality? Even the Indian clubs and franchises prefer foreign recruits when it comes to select central defenders. Did Sandesh expect HNK Sibenik to give preference to him in a league where players like Bruno Petkovic, Mislav Orsic, Luka Ivanusec ply their trade? It would be interesting to know on whose advice Sandesh made this decision and whether he spoke to India's Croatian coach Igor Stimac before shifting base. In India, the footballers are often ill-advised by people, who gain as middlemen. The system has allowed the wheeler dealers to make best out of it unchecked.      
Get the latest reports & analysis with people's perspective on Protests, movements & deep analytical videos, discussions of the current affairs in your Telegram app. Subscribe to NewsClick's Telegram channel & get Real-Time updates on stories, as they get published on our website.
Subscribe Newsclick On Telegram