Surajit Sengupta Obituary: The Crowd-pulling Winger From Indian Football's Dark Age
Surajit Sengupta, whose career in top flight Indian football spanned from 1972 to the mid 1980s, was a victim of a narrow mindset at several fronts. It, possibly, prevented one of the most skillful wingers of the day, to perform to his best for the national side.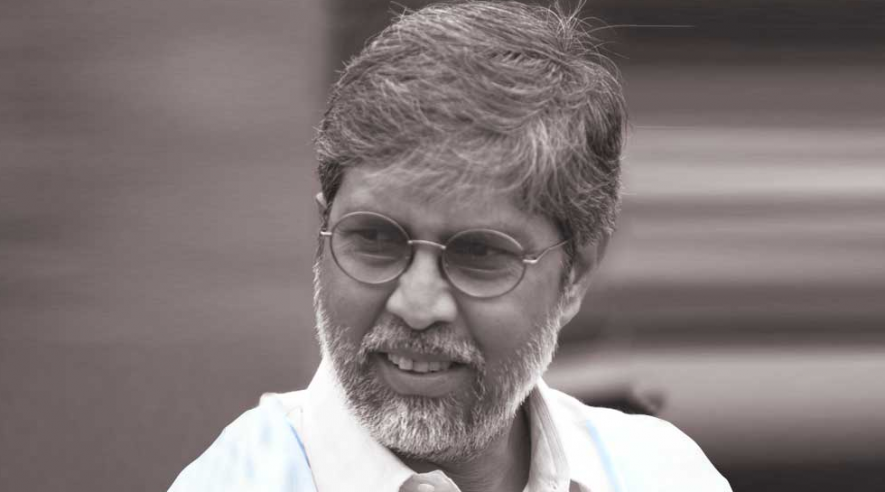 Former India footballer Surajit Sengupta died at a Kolkata hospital on February 17 following a prolonged battle with Covid-19.
Surajit Sengupta wasn't a footballer who would be remembered for his performance in the national team jersey. He did play two Asian Games for India -- in 1974 and 1978. On both occasions India fared poorly, and, barring one spectacular goal against Kuwait, Surajit didn't deserve any special mention. To say he was one of those many who played for the national team since 1948 but were quickly forgotten, won't be an exaggeration.
Yet, those who followed Indian football keenly in the 1970s would readily agree to one thing -- Surajit, who played for all three big clubs in Kolkata from 1972 to mid-1980s, was a darling of the spectators wherever he played. He had the ability to draw crowds in Kolkata, Delhi, Mumbai, Bangalore, Kochi, and in every football-crazy city. In fact, when he switched to a relatively smaller outfit like George Telegraph in his sunset days, a good number of people used to come to every match of the club only to watch Surajit in action.
The reason for it was simple and universal across the world --  in all forms of football. Spectators always throng the ground to watch skillful players. Because it is the presence of skilled players that makes football a beautiful game. And Surajit, a winger par excellence, had an abundance of skills. He had terrific speed, uncanny dribbling ability and powerful shots mixed with in and outswings and topspin. He was a dazzling footballer; on his day he would tear open any defence in the country. Spectators loved to watch Surajit Sengupta having the ball at his feet.
Also Read | IPL Auction: Where Talent Meets Opportunism, and Privilege Holds Court
Old timers will readily recall the 1978-79 season Durand Cup final that saw one of Surajit's finest performances. He was captain of East Bengal, who didn't have a great season at the local level. East Bengal were pitted against Mohun Bagan in the Durand final -- the green and maroon had a strong team and favourites for the final. Surajit upset all calculations within half an hour of the match at the Ambedkar Stadium and did it almost single handedly. 
East Bengal trounced Mohun Bagan 3-0 on that evening with Surajit scoring a gem of a goal to put his team in the lead. In Mohun Bagan deep defence, Shyamal Banerjee was a trusted lieutenant and was considered one of the country's best those days. Playing the outside right, Surajit beat him with a kind of inside-outside dodge that left the spectators in complete awe. As Banerjee tumbled on the pitch, Surajit finished the job with a deft touch. It was an incredible goal.
This is only one of those many memorable goals Surajit scored during his eventful career that began with Kidderpore Club before he was snatched away by Mohun Bagan in 1972. They could keep him for only one season as Surajit was lured away by East Bengal the very next season. He stayed there for seven straight seasons and then moved to Mohammedan Sporting in 1980 that raised a storm in Kolkata maidan for a different reason altogether. For more than a dozen years, he lit up Indian football with his sparkling display and set a standard that would be hard to match.
A soft-spoken person with a good educational background, Surajit believed in playing the game on the strength of sheer skills and rarely indulged in rough play. It was sometimes perceived as his weakness too -- the popular belief was that he was uncomfortable against physical play, especially against the defenders of Punjab teams. It was more of a myth than a reality. Punjab clubs like JCT, BSF or Punjab Police were always at their best in Durand Cup in Delhi and statistics say Surajit was one of the most successful goal scorers in Durand Cup in the long history of East Bengal. 
"Whatever is said is not right," says Manoranjan Bhattacharya, a former India captain and Surajit's long-time teammate in East Bengal. "From my experience I can say the Punjab teams were extremely scared of Surajit da because of his superb skills. They always found it difficult to contain him," adds Bhattacharya.
There was another criticism that Surajit faced throughout his career -- that all his classy football was reserved for the domestic circuit; for the national team he could rarely repeat his mastery. It was true, but only to an extent. It was actually Surajit's misfortune that he played his best football at a time when club football in Kolkata was given more importance at the expense of the national team. The idea was floated and carried out successfully by politicians for narrow political gains. Like many of his talented teammates, Surajit was a hapless victim that did great damage to Indian football.
Also Read | Hijabophobia and More: France Playing a Divisive, Discriminative, and Dangerous Game With Ban of Hijab in Sport
It all began in 1973 when India played in the Merdeka tournament in Malaysia without a Kolkata footballer in the squad, who were then busy playing the CFL. The then West Bengal chief minister Siddhartha Shankar Ray flew down to Delhi to inform the ministry of education that Kolkata players couldn't be spared as a CFL without star players may cause law and order problems in the city. The state police along with central forces had by then suppressed the Naxalite movement of the 1970s by ruthlessly killing hundreds of youngsters across the state. The government clearly wanted football to be used as the "opium" that won't "distract" the youth to more serious issues – the CFL was the perfect tool to meet their purpose. The All-India Football Federation (AIFF) bowed to political pressure; the national team dream of Surajit and many others was sacrificed.  
It wasn't a one-off incident. The trend continued till 1977. Those were the days when the annual Merdeka meet was more or less the only tournament the Indian national team played in a season, apart from the once-in-four-year Asian Games. 1974 was the Asian Games year and players had to be released. Surajit played both the Asian Games and the Merdeka. 
Kolkata clubs, with silent support from the government, didn't release footballers in 1975 and 1976 too. In 1977, when an international tour was organised by the AIFF, Mohun Bagan and East Bengal allowed two of their junior footballers to don the national colours. Manas Bhattacharya and Prasanta Banerjee were the lucky ones. Surajit Sengupta spent his best years playing domestic football. It was a dark period in Indian football.
Unfortunately for Surajit, he was a victim of a narrow mindset at several fronts all through his career. In 1979, a section of the East Bengal officials felt the local footballers were demanding too much in return for their services to the club and decided to teach them a lesson. A host of outstation footballers from Punjab, Karnataka and Kerala were recruited to marginalize the local players.
Irked by the development and instigated by another set of officials, who incidentally lost the club elections, Surajit, in 1980, led an exodus of top players from East Bengal to Mohammedan Sporting. Bhaskar Ganguly, Chinmoy Chatterjee, Prasanta Banerjee, Shabbir Ali and all quit East Bengal to join the black and white brigade. The country's finest ball-player was branded in Maidan as a dangerous trade union activist, who can't be trusted.
But that was temporary. Whatever the officials had to say, fans still went to the ground to watch the brilliance of Surajit, who could make the ball talk. In his later life, Surajit quit his bank job and turned a successful journalist, a profession in which he remained active till his last days. But to the common man, Surajit would always be remembered as the timeless winger, who always raised hopes whenever he touched the ball. Starting from P Venkatesh, PK Banerjee, Sukumar Samajpati, Subhas Bhowmick, N Ulaganathan, Amar Bahadur, Harjinder Singh and all, Indian football has seen many top-class wingers over the years. Surajit Sengupta was a pride of this club, whose membership is sadly facing a slump in the era of cash-rich football.
Get the latest reports & analysis with people's perspective on Protests, movements & deep analytical videos, discussions of the current affairs in your Telegram app. Subscribe to NewsClick's Telegram channel & get Real-Time updates on stories, as they get published on our website.
Subscribe Newsclick On Telegram