3 Retail Deals in 3 Years for Amazon: Deal With Future Group to Close Soon
With the world's largest retailing companies setting their sights on Indian retail market, domestic traders fear demise as sector appears headed towards an oligopoly.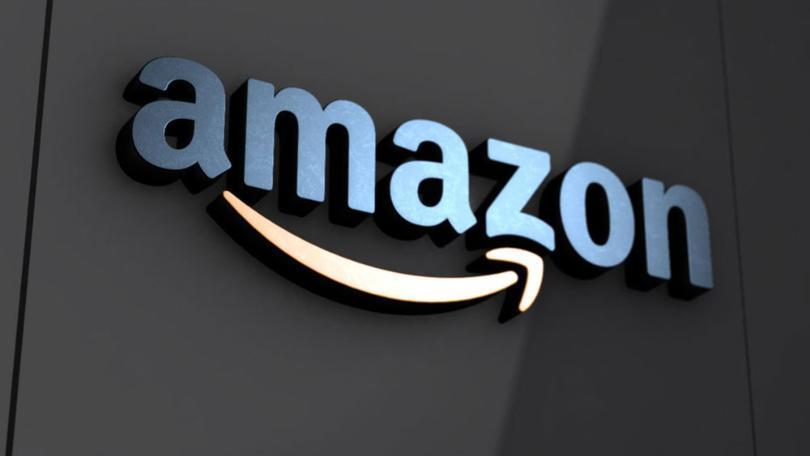 Eyes and $634.20 million fastened on Indian retail sector, Amazon is on the verge of closing its third deal to buy stake in a domestic retail behemoth—to the detriment of millions of domestic traders—in the world's fastest-growing retail market after China.
Amazon, the world's largest e-commerce company, which recently surpassed Walmart as the biggest retailer on the planet, is indirectly picking up a minority stake in Future Retail Limited, the flagship company of the Future Group conglomerate founded and led by Kishore Biyani.
Future Retail owns the hypermarket chain Big Bazaar as well as several other supermarket chains and hundreds of smaller retail outlets, including Food Bazaar, FBB, EasyDay, Food Hall, Hometown, Heritage Fresh, etc.
This August, after almost a year of negotiations, Amazon acquired 49% stake in Future Coupons Limited, a unit of the Future Group, that currently owns 7.3% stake in Future Retail.
While this gives the Seattle-based company a 3.58% stake in Future Retail for now, after three years, Amazon shall have the right to buy out the entire holding of Future Coupons—a 'call' option that can be exercised between 2022 and 2029, as per reports.
Even though the Rs 1,500-crore deal is reportedly facing an antitrust delay, Kishore Biyani told the press this month that the deal is set to close soon while insiders said the acquisition is expected to be cleared by the Competition Commission of India (CCI) by December.
Amazon sought CCI approval last month, but CCI has sought additional information from Amazon.com NV Investment Holdings LLC—an investment arm of Amazon, through which the Jeff Bezos-owned global giant is doing the transaction.
In the CCI filing, Amazon had said it would acquire "voting and non-voting equity shares" of Future Coupons.
Details of the deal have neither been made public nor were notified in the CCI filing as of yet, as per reports.
Also read: Amazon, Walmart, Now Alibaba — Indian Retail Headed Towards An Oligopoly
Last September, Amazon bought 49% stake in India's fourth-largest supermarket chain, the Aditya Birla Group-owned More, in a deal worth Rs 4,200 crore. Amazon partnered with Indian private equity firm Samara Capital, which got 51% of More, in order to avoid complications as the foreign direct investment (FDI) rules cap foreign investment in multi-brand retail at 51%.
And in September 2017, e-commerce firm's investment arm Amazon.com NV Investment Holdings had acquired 5% stake in the department store chain Shoppers Stop, owned by the K Raheja Corp Group.
Indeed, Jeff Bezos has committed to spending more than $5 billion for the Indian market.
Amazon, the world's reigning technology and e-commerce giant whose only rival is China's Alibaba, has been serious about establishing itself in the offline retail space through categories such as food and grocery across the world. In 2017, Amazon had bought American supermarket chain Whole Foods for around $13 billion.
However, as the world's largest retail companies—from Walmart to Amazon to Alibaba—set their sights on the Indian retail sector, the country appears to be headed towards a retail oligopoly, run by foreign capital.
Last year, Chinese e-commerce giant Alibaba—which is even bigger than Amazon in terms of profits—was in talks with Mukesh Ambani's Reliance Retail Limited to form "a mega Indian retail joint venture". Alibaba is reported to be looking to invest at least $5 billion to set up a "behemoth in the digital marketplace and also expand Alibaba's physical retail businesses in India"—even as it plans to create a colossal 'omni-channel' retail entity in the country, an approach already successful in China.
On May 9 last year, the US-based multinational offline retail corporation, Walmart, had acquired a 77% stake in Flipkart, India's largest domestic e-commerce company, a deal which saw massive protests by domestic retailers.
As Indian retail inches towards being controlled by less than a handful of global conglomerates, it spells doom for domestic retail trade, as smaller retail traders, wholesalers and manufacturers would get swallowed up.
"The annual turnover of the country's retail market is Rs 45 lakh crore, almost $650 dollars," says Praveen Khandelwal, president of the Confederation of Indian Retail Traders (CAIT), speaking to NewsClick.
Also read: Traders Across India Protest Against Walmart-Flipkart Deal, Impending Doom For Indian Retailers
"We have the largest (potential) consumer market for retail in any country," Khandelwal says, "but so far, there are over seven crore retail traders, thus there was no monopoly. But companies like Amazon and Walmart have the ultimate aim of completely controlling the Indian retail market. And by acquiring these stakes in India's larget retail companies, Amazon is headed in that direction."
Indian traders and online vendors have already been protesting against the malpractices by e-commerce retailing giants, mainly Amazon and Walmart-Flipkart, such as predatory pricing, deep discounting, loss funding, etc. These practices have already hit domestic retailers, offline and online, hard.
"We have already lodged a complaint with the government and the court against such malpractices on online platforms. We have a hearing coming up on November 11," Khandelwal said.
"These companies have seemingly bottomless pockets, backed by big investors, and operate on a business model of cash burning. So, they can afford to suffer losses for a good while, but smaller traders cannot afford to compete and will be wiped out."
Khandelwal says the immediate impact of the latest Amazon acquisition on the Indian market "can only be assessed once the details and modalities of the deal are put out in the public domain".
"It remains to be seen if Amazon will indulge in the same malpractices in its offline operations, including discounting and influencing prices and controlling inventory because these are against our FDI rules. Once the details are known, we will scrutinise the deal and see if there is any contravention of our FDI policies and laws, any loopholes that we can legally take action against," he said.
Many believe that India's antitrust regulator or the 'fair trade watchdog', the CCI, cannot be relied upon. Last August, the CCI gave its go-ahead to the Walmart-Flipkart deal, despite huge protests and complaints lodged by Indian retailers — saying the competition-distorting practices were 'already prevalent' in the e-commerce marketplaces.
"Ultimately, it is not just traders but also the consumers who will be hit. As after cornering the market and establishing monopoly, these companies will skyrocket the prices."
As of June 30, the company ran at least 293 Big Bazaar stores. However, Future Retail group-affiliated outlets cover ground of more than 16 million square feet with brick-and-mortar stores that number to over 1,600 and is present in more than 400 cities through digital platforms.
Also read: Amazon Set to Grab 'More' Of India's Offline Retail Space
Get the latest reports & analysis with people's perspective on Protests, movements & deep analytical videos, discussions of the current affairs in your Telegram app. Subscribe to NewsClick's Telegram channel & get Real-Time updates on stories, as they get published on our website.
Subscribe Newsclick On Telegram